The 8 Best Tropical Fruit Flavored IPAs, Ranked
---
When we think of IPAs, we often think of the sometimes tart bitterness associated with this heavily hopped style of beer. And while there are countless West Coast (and other) IPAs that go for an aggressively bitter floral hop finish, many don't. While the hop bitterness still exists, this final segment of the IPA world relies more on citrus and tropical fruit flavors.
Many cloudy New England-style IPAs meet this criterion. That's kind of the point, isn't it? They're meant to be hazy, tropical juice bombs. But other non-hazies also fit the tropical bill. Whatever the style, we're all on board with this tropical island getaway in a pint glass. And all without having to converse with a blood-stained volleyball for years.
That's why, in those early, still chilly and humid spring days, we decided to find eight of the best IPAs for fans of mango, guava, tangerine, pineapple, passion fruit, and other juicy, sweet, unforgettable tropical fruit flavors. Keep scrolling to see them all and read our tasting notes.
8) Sierra Nevada Tropical Torpedo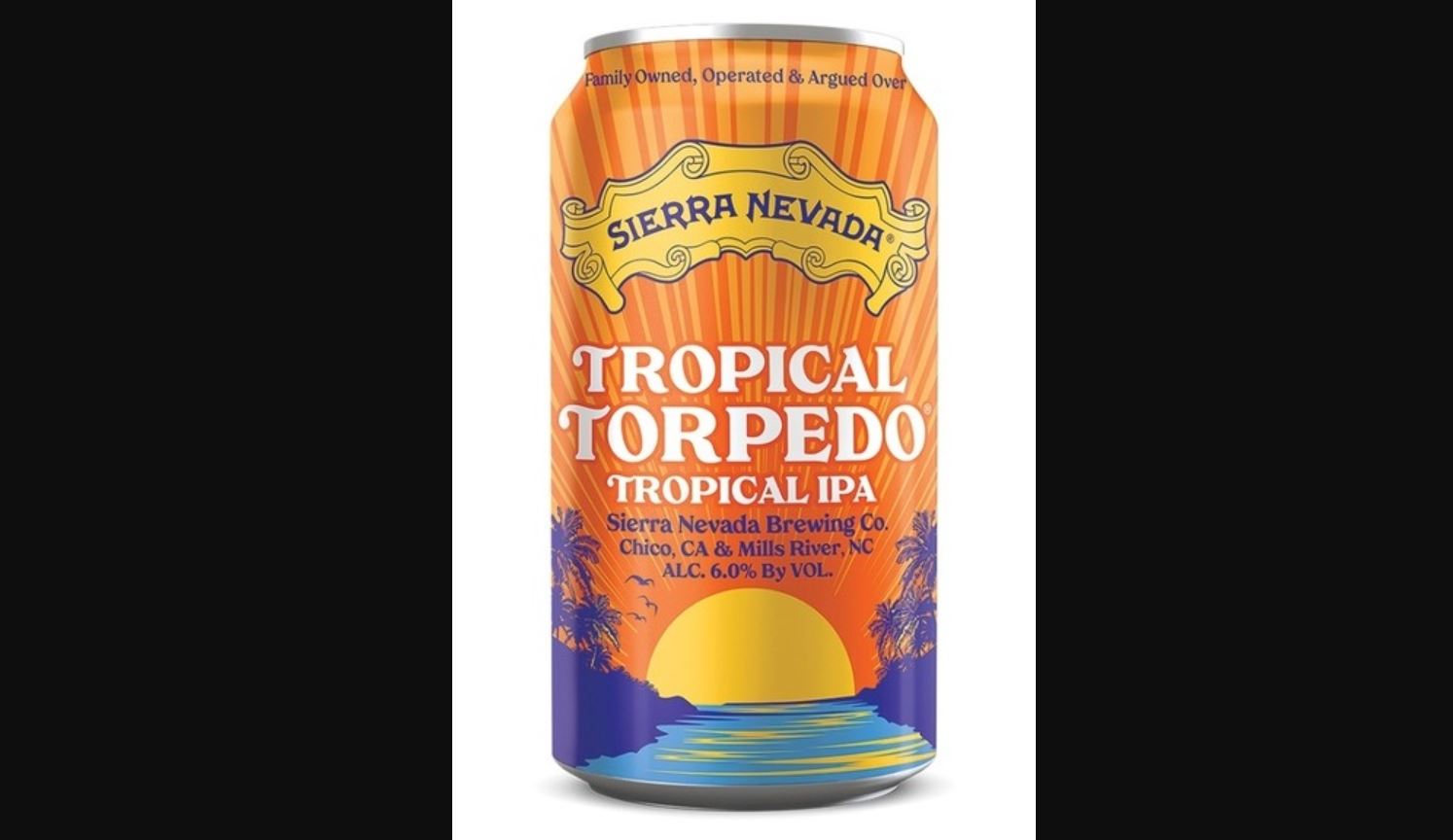 ABV: 6.7%
Average price: $10 for a six pack
The beer:
Sierra Nevada Torpedo is already a ridiculously hoppy, spicy double IPA. It's clear that using the same "Hop Torpedo" to create a beer filled with passion fruit, mango and papaya, it only gets better thanks to the use of Amarillo, Citra, Comet, El Dorado and Mosaic -Hop.
Flavor notes:
The nose is caramel malt, floral, snappy, earthy hops and light tropical fruit aromas. It's a little weaker than expected. There's more of that on the palate, with pineapple, guava and mango making an appearance on the finish with slightly bitter, piney hops. Overall a bit watery but ok.
bottom line:
If you like Sierra Nevada Torpedo and want it to have a little less overall flavor but some tropical fruit notes, this is the beer for you. Otherwise stick to the original.
7) Ninkasi prismatic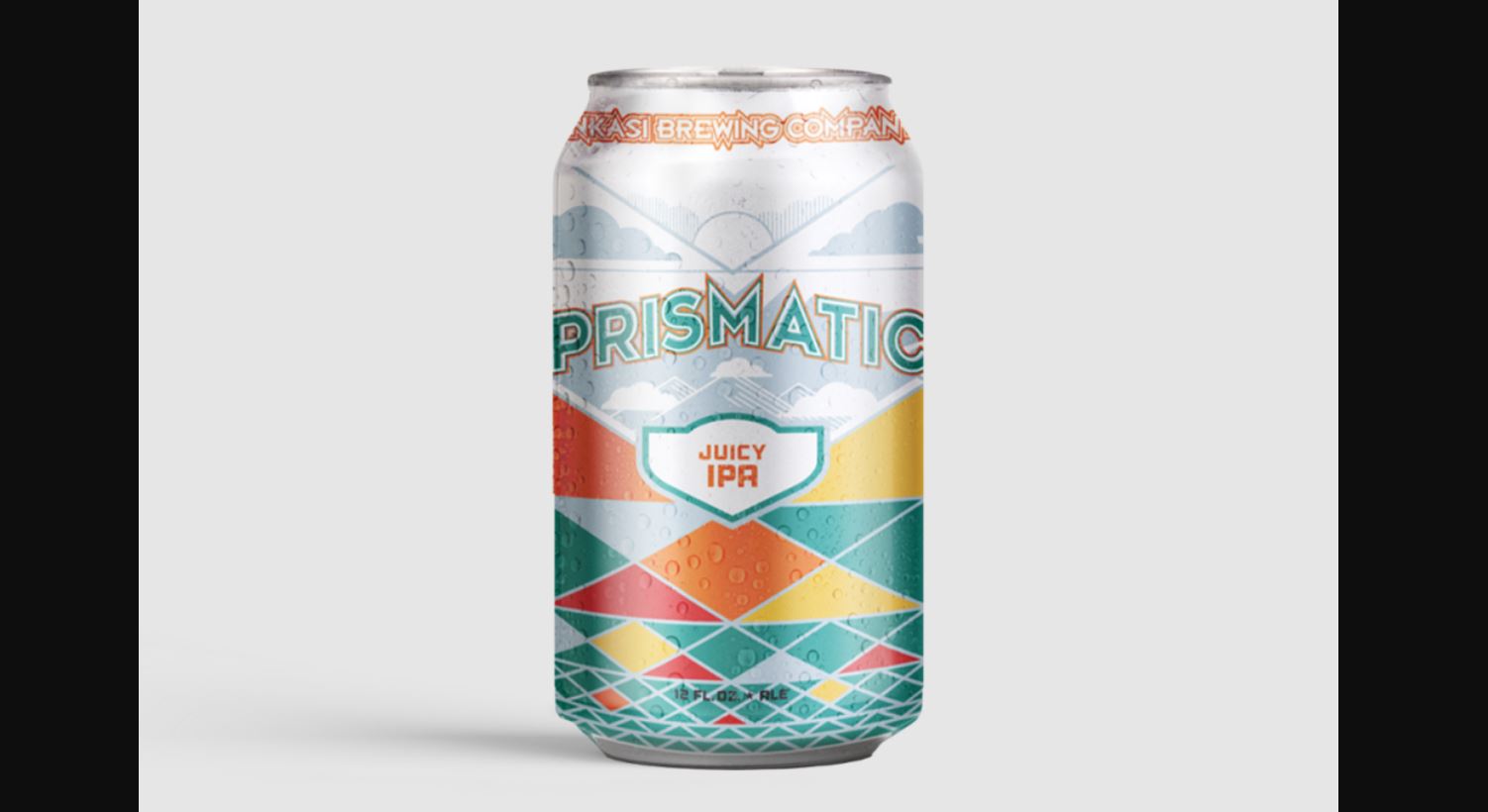 ABV: 5.9%
Average price: $10 for a six pack
The beer:
Dubbed "Juicy IPA," this blend of tropical fruit, citrus, and horny, resinous, floral flavors has a base of 2-row and Viennese malt, barley, and white wheat flakes. Its superior hop flavor and aroma comes from Crystal, El Dorado, Centennial, Simcoe, Citra, Mosaic CRYO HOPS® and Simcoe CRYO HOPS®
Flavor notes:
The nose has light pineapple and tangerine with some mild floral, herbal hops and not much else. Upon drinking, notes of mango, pineapple and grassy, ​​herbal, floral hops are revealed. It's a little lighter for a tropical IPA. For all the hops included, this is surprisingly subdued.
bottom line:
Prismatic is a decent tropical IPA. It's not overly spicy or hoppy and that's not necessarily a bad thing. It just doesn't seem certain what type of IPA it wants to be.
6) Medusa Sunrunner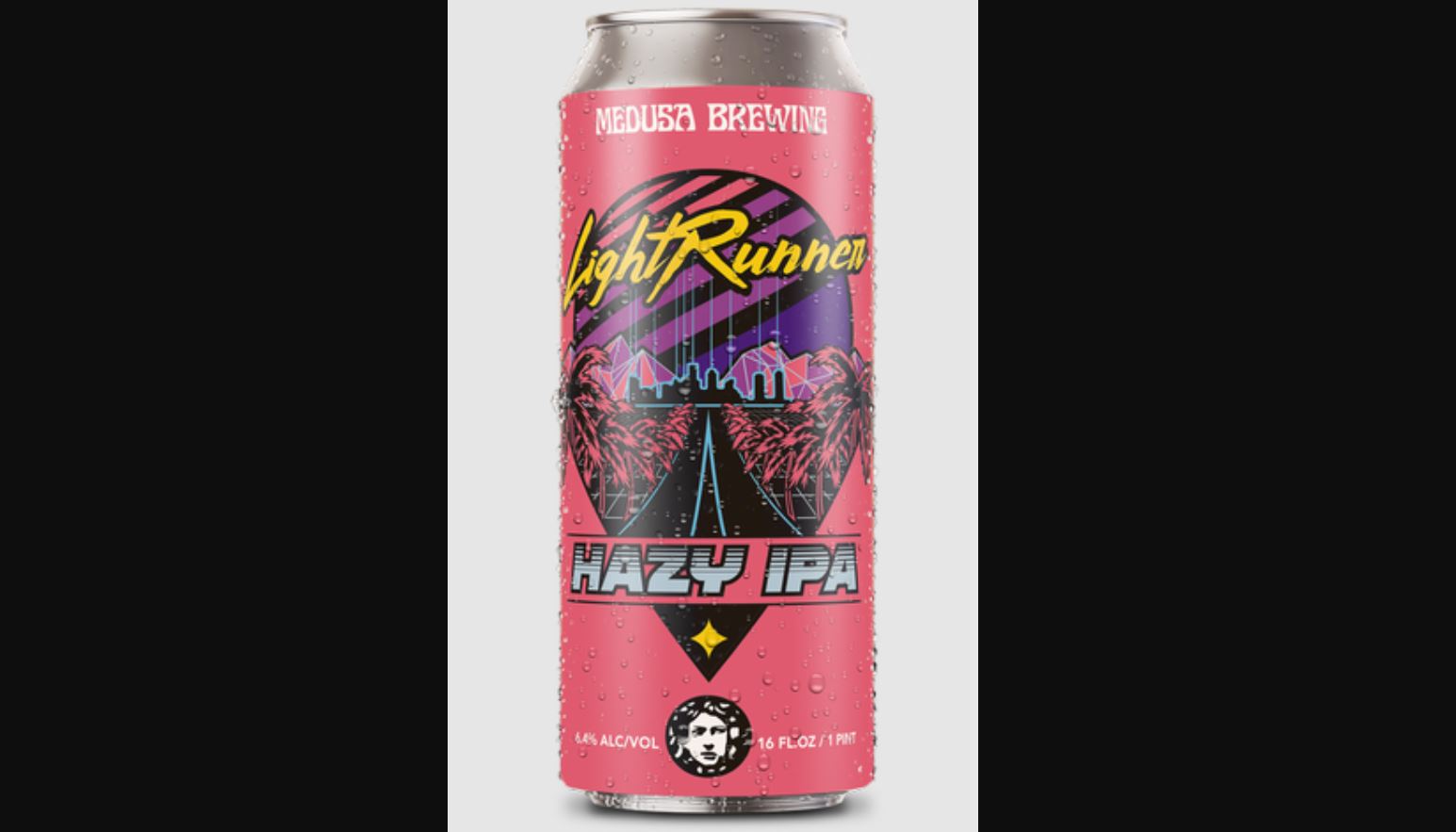 ABV: 6.5%
Average price: $14 for a four-pack of 16-ounce cans
The beer:
While many breweries tout the hops for creating a tropical fruit-infused IPA, Medusa Light Runner uses a proprietary New England-style house yeast along with select hops to produce a juicy, creamy beer with notes of mango, guava, papaya, and tangerine .
Flavor notes:
A nose of ripe peach, tangerine peel, mango and passion fruit greets you before your first drink. The palate is filled with more citrus zest, guava, mango and other tropical fruit flavors. There are light floral hop flavors on the finish, but little to no bitterness to mitigate the overly sweet flavors.
bottom line:
If you want a beer that tastes like a glass of the fruitiest tropical fruit puree you've ever tasted, then this is your beer. If you're looking for hops, move on.
5) Juicy Bits by Weldwerks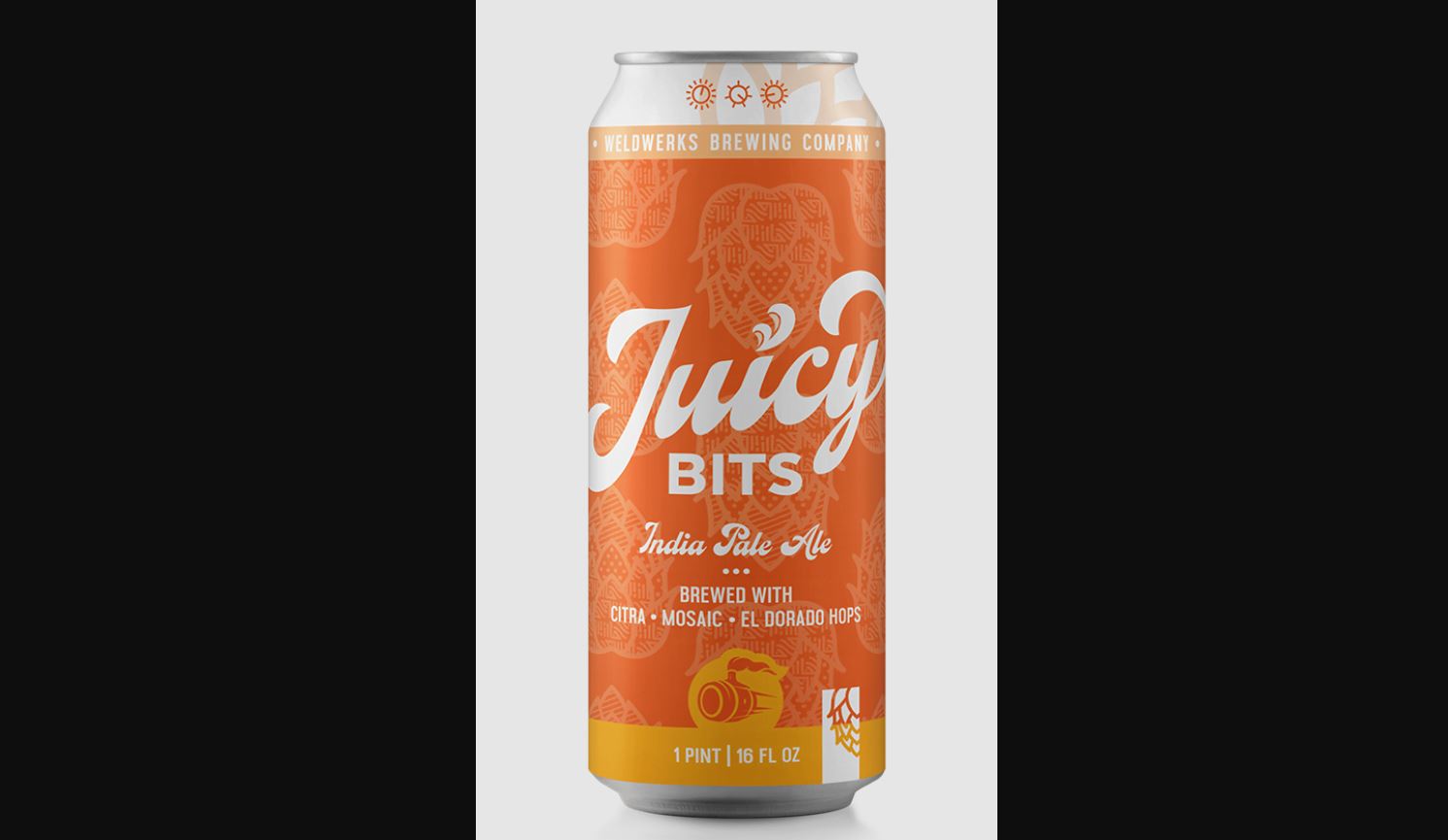 ABV: 6.7%
Average price: $18 for a four-pack of 16-ounce cans
The beer:
The flagship of Weldwerks IPA are the hugely popular Juicy Bits. Brewed with Mosaic, El Dorado, and Citra hops, it is known for its almost mushy, juicy, citrus-centric, tropical fruit flavor profile. It's as close as a glass of freshly squeezed orange juice in beer form.
Flavor notes:
A complex nose of passion fruit, peach, mango and tangerine meets you before the first sip. The flavor is whole mango and bright, tart orange. There's a little malt and yeast, but not enough. There is also a small hop bitterness in the finish.
bottom line:
This beer is exactly what it says it is. It's a mushy IPA filled with tropical fruits. It's just… a little one-dimensional in that regard.
4) Collective art life in the clouds
ABV: 6.1%
Average price: $16 for a four-pack of 16-ounce cans
The beer:
Dubbed "tropical bliss" on the brewery's website, this unfiltered, cloudy IPA is brewed with Mosaic and Simcoe hops. The result is a juicy, sweet, creamy beer with notes of citrus, melon and stone fruit.
Flavor notes:
The nose is a symphony of mango, guava, papaya, honeydew melon, peach and lightly floral hops. More of that (in the best way possible) on the palate with caramelized pineapple, coconut, passion fruit, tangerine, grapefruit and mango, all coming along with a dry, slightly bitter hoppy finish.
bottom line:
This beer manages to bridge the gap between tropical fruit bomb and hoppy IPA. And that's a good thing.
3) Sloop juice bomb
ABV: 6.5%
Average price: $12 for a six pack
The beer:
If you read the name of this IPA, you probably have a pretty good idea of ​​what you're about to get into. This beer is a true juice bomb. This year-round brew is known for its low bitterness but strong hop aroma and flavor and over-the-top juicy tropical fruit flavors.
Flavor notes:
A lot is happening with this beer nose. There are flavors of guava, mango, peach, tangerine, lemon zest, grapefruit, and herbal, earthy hops. Drinking brings out ripe pineapple, more grapefruit, mango and citrus, as well as a nice kick of spicy, grassy hops. Despite the presence of hops, the bitterness is very low.
bottom line:
This memorable IPA manages to be both tropical fruit and hops. All without having much bitterness.
2) No-Li Big Juicy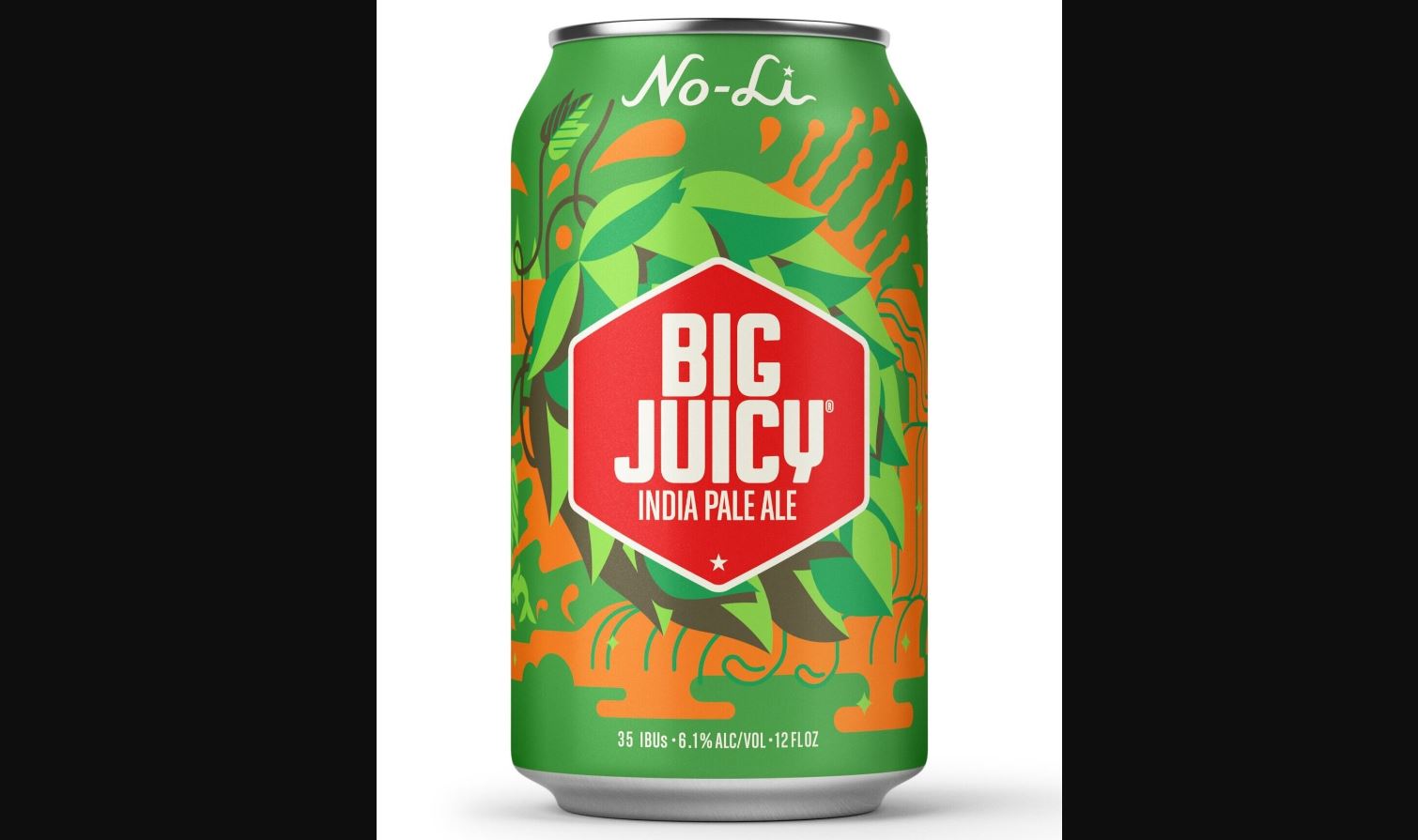 ABV: 6.1%
Average price: $11 for a six pack
The beer:
Another aptly named tropical fruit flavored beer is No-Li Big Juicy. From the folks of Spokane, Washington's No-Li, this 6.1% ABV IPA gets its juicy, fruity flavor from liberal use of Azacca, Belma, Citra, and El Dorado hops.
Flavor notes:
Flavors of grapefruit, tangerine, mango, guava and fresh, earthy, grassy hops greet you before your first sip. The palate consists of caramelized pineapple, cracker-like malt, mango, tangerine and pine, awesome hops at the very end. The finish is more bitter than most of the beers on this list and that's not a big deal.
bottom line:
This is a balanced IPA with cracker malt, tropical fruit flavors, citrus and bitter hops all working together in perfect harmony.
1) New England Fuzzy Baby Ducks
ABV: 6.2%
Average price: $13 for a six pack
The beer:
Who wouldn't want to drink a beer called Fuzzy Baby Ducks, right? This single hopped IPA gets all of its papaya, mango, guava, tangerine, and other tropical fruit flavors and aromas from the addition of citra hops. Simple, tasteful and not just a gimmicky name.
Flavor notes:
On the nose you will find complex aromas of ripe grapefruit, tangerine, mango, peaches and moist, resinous pine. More tropical fruit flavors are revealed as you drink. What begins with caramel malts gives way to mangoes, papaya, passion fruit and bright citrus notes and a final burst of slightly bitter damp hops.
bottom line:
You'll be hard pressed to find a better version of a juicy, tropical IPA than Fuzzy Ducks. If you can find it, buy it immediately.