Tamarama renters get respite from a massive hike
Two tenants of a Tamarama building who had challenged rent increases of up to 70 percent have won a reprieve and significantly reduced their increases through mediation in the Consumer Court.
Harrison Reid, who was facing a 65 percent rent increase from $670 a week to $1,100 for his two-bedroom condo, agreed to pay a new weekly rate of $820 — a 22.5 percent increase.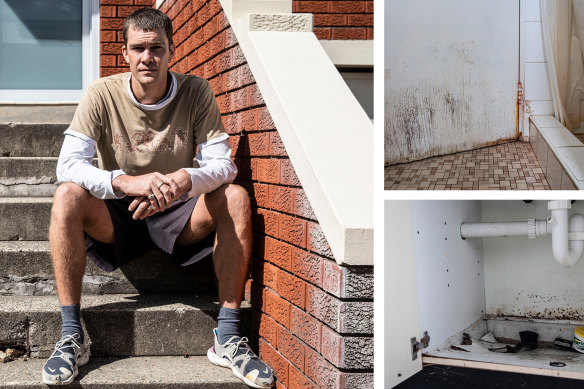 "It's as good as I wanted it to be," said Reid, who shares with a roommate. "It's definitely reassuring. We feel that logic and reason have prevailed."
Reid said a neighbor on the block who also took his case to the NSW Civil and Administrative Court this week but did not want to be identified had a similar result.
The herald announced on Tuesday that all nine tenants of the Pacific View apartment building in Tamarama have been affected by rent increases of up to 70 percent and six have appealed to the NCAT. Reid, a hospitality worker, brought the first case with him – and a third is planned for Friday.
The deal, with real estate agency Cohen Farquharson, included repairs on behalf of the landlord to Reid's apartment, which has mold, broken cabinets and cracked paintwork.
A spokesman for the agency said: "We are pleased that the tenant and landlord have negotiated an agreed outcome that did not require an NCAT decision. As property manager, Cohen Farquharson actively assisted both parties in reaching this conclusion."
Reid said the lesson for renters faced with a rent increase or other issue is "if something is unfair and unreasonable, it's okay to question it."