Take some time to think about your job opportunities
Circumstances often dictate the type of career decision we face. The termination or retirement of an older colleague can offer opportunities for advancement with our employer. There may be an opportunity for advancement with another employer.
There may not be any immediate opportunities for advancement, so we must consider embarking on a quest for that elusive path to career heaven, or perhaps going sideways or even down.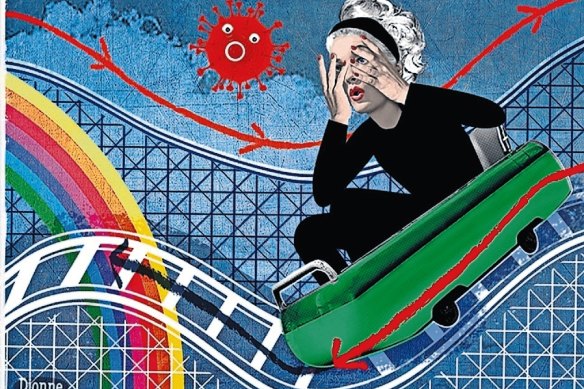 We may be thinking about re-entering the job market after a hiatus or taking the first steps after acquiring a new skill or qualification. We may consider reprioritizing work and going part-time, or adapting work to accommodate a lifestyle move, such as to a rural or remote home. We may be considering retirement and what we want from work or what we want to achieve before we retire.
Maybe we suddenly need more money when interest rates and rents are rising, or the incoming money has decreased because an ex or a partner is no longer able or willing to contribute. We may have competing demands on our time due to care responsibilities or health.
We can be driven by negative emotions, feeling alienated, bored, bullied, harassed, lost, overlooked, stuck, stuck, rejected, underutilized, insecure, or unsupported.
Regardless of the circumstances, being able to think creatively about your career situation is likely to be more helpful than reaching for the first solution that comes along. There's a difference between feelings, passions, or trusting your gut and acting impulsively.
Loading
Every career decision inevitably involves a degree of uncertainty and risk. It is often our appetite for certainty that can throw us off track. Benefits available to us in the future are often discounted in favor of what is on offer today. Take the money and run! I often see patterns of this type of behavior over many years. A person's career appears stable, even successful, on the surface, yet that person has ended up in my office feeling frustrated and unfulfilled.
I suppose none of us can be quite sure that we can go around this carousel more than once, but acting in a way that ensures we get it when it does seems like a reasonable working assumption to me a lot of it. It follows that thinking about how we want to contribute to work, along with a philosophy of being curious, exploring ourselves and the world, is time well spent. Safely testing our limits of knowledge, skills, abilities, and attitudes by probing and sensing what surrounds us can help us navigate our circumstances in a way that is deeply more satisfying than always choosing the easy option.
https://www.smh.com.au/business/workplace/the-easy-work-option-might-not-always-be-the-best-20230131-p5cgyd.html?ref=rss&utm_medium=rss&utm_source=rss_business Take some time to think about your job opportunities