Sydney's monarchists are happy to give allegiance
Coronation celebrations include a black tie dinner and the singing of coronation anthems such as I was glad And Zadok the Priest before watching the televised coronation on a big screen outside. While she happily declares allegiance to Charles, she said Charles has yet to prove himself.
Loading
"I've always respected Queen Elizabeth II, but that admiration isn't necessarily present with Prince Charles…I don't particularly like him as a personality," she said.
She believed the monarchy was greater than any individual.
"I firmly believe Australia should be a monarchy, I respect it as an institution, it's been an incredible constant in Australian history.
"If the monarchy is to remain valuable in Australia, more needs to be done to reach out to young people more broadly."
Laura Malota, 34, and a member of the Australian Monarchists League, said her interest was sparked by the failed 1999 referendum when she was still at school, which asked Australians whether they wanted to become a republic.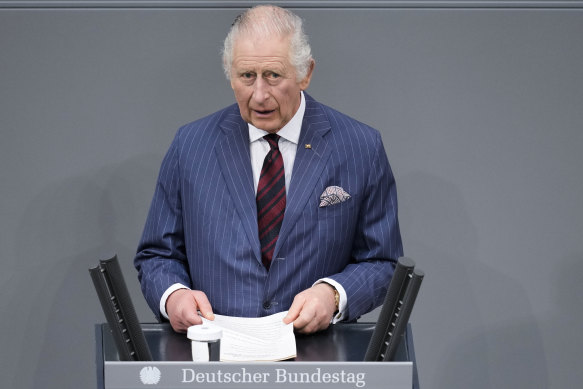 "I was taught as a kid that there was a system above politics that was essentially constitutional protection," she said.
On Saturday night, she will attend a coronation ceremony hosted by the league.
"We will be livestreaming the coronation, it will be an opportunity to have a good conversation and see a historic moment," Malota said.
"The king himself will take an oath to serve the Commonwealth realm and uphold local customs; I love that the Commonwealth is being celebrated."
In return, she said she would gladly swear allegiance to the new king.
"I will do it. For me it's something important because I believe the Crown is above politics in our constitution and protects our system," she said.
Alessandro Rosini, 21, who is also in the Australian Monarchist League, said he respects King Charles and has no problem swearing allegiance to him.
Loading
"The king is an inherently modern king, he recognizes that before the only people who could attend were kings, there was no way for normal people to attend," he said.
"It's voluntary, it's not compulsory, it's an opportunity to engage in what the modern monarchy represents today – charity, community, bringing the Commonwealth together – it's engagement with others, service to oneself I think, that they are ideals that anyone can live by," he said.
"If doing the right thing, being a good person, based on these ideals, the modern monarchy, then that's the basis for me doing it."
The Morning Edition Newsletter is our guide to the day's most important and interesting stories, analysis and insights. Login here.