Sydney's heritage plans were rejected as they pushed to encourage future developments
Green City Councilman and Balmain State Assemblyman Kobi Shetty said the substations' exclusion from the heritage program appears to be a "knee-jerk response to articles in the media this week about NIMBYism." Noting that the substations are small, she questioned the conclusion: "We're going to be able to build loads of housing on these tiny little lots."
The 7-6 vote came after 11pm, following a lengthy public forum in which residents expressed their support for and against conservation areas.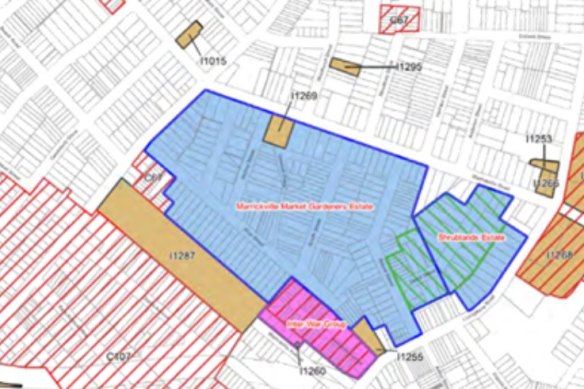 Justin Simon of Summer Hill and Sydney housing rights group YIMBY argued that excessive inheritance stymied development and made the Inner West inaccessible to anyone but 'old money'.
"It shifts the primary purpose of these areas from housing people to being an open-air museum. I love museums, but when I look at the single-family homes in these areas, the entrance fee there is $2 million, and that's too expensive for me," he said.
Loading
"We should not confuse the preservation of buildings with the preservation of the community, the population structure or the atmosphere. In fact, the story is the opposite. If you look at the monument protection areas, the average age is steadily increasing [and] the proportion of non-English speakers is falling precipitously."
Heather Davey, a 38-year-old Marrickville resident, said the suburb is a "heritage desert" and protection was urgently needed after Prime Minister Chris Minns announced developers would receive height premiums to build affordable housing. "People come to Marrickville because they like the old houses, the shops, and the gritty, characterful streetscapes," she said.
"Everyone is aware that greater population density requires development and greater density. However, local residents are appalled at the loss of historic homes, churches and businesses, which have been replaced with poorly designed concrete and black buildings, with no regard for character or streetscape.
"Many historic buildings have been sacrificed, however [in] Buildings have skyrocketed and rents are exorbitant. Accommodation costs are exorbitant. Getting rid of the inheritance doesn't mean you get cheaper rents."
Griffiths' comments were made while debating a separate proposal to list four adjacent California bungalows on Dulwich Hill against the wishes of the owners. This will move on to the next phase, although three Labor councillors, including Byrne and Deputy Mayor Philippa Scott, voted against it.
The Morning Edition newsletter is our guide to the day's most important and interesting stories, analysis and insights. Login here.