Sydney trains were delayed into the evening after a key worker called in sick
Evening commuters continue to face train delays after parts of the T1 Western and T5 Cumberland lines suspended service because a key worker called in sick.
Trains on the T1 Western and T5 Cumberland lines from Parramatta to St Marys and Blacktown to Richmond were out for an hour around 3.30pm, but Thursday evening is experiencing delays on most lines.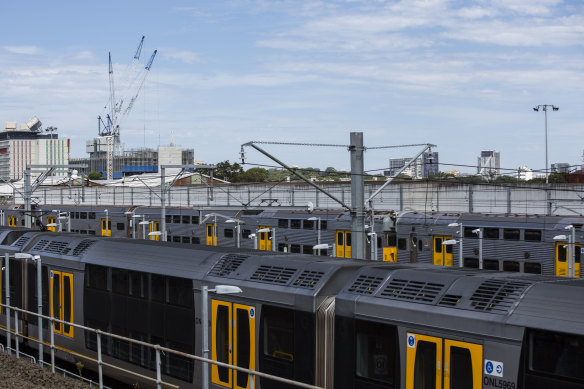 "Some service gaps and longer journey times are expected on the T1 North Shore and Western, T2 Inner West and Leppington, T5 Cumberland and T9 Northern routes throughout the evening," said a spokesman for Transport for NSW.
Commuters at Milsons Point have reported that their trains into town from the North Shore line would stop and restart, with the train's intercom prompting passengers to disembark and catch a ferry before being told to reboard.
A train had also stopped between Wynyard and Town Hall for 30 minutes.
"Again, dear customers, we don't know how long this will take. Please use all available seats", could be heard over the intercom.
The sick employee is a signalman. This is a highly specialized job of informing train drivers when the way is clear to avoid collisions – much like an air traffic controller.
"Sydney Trains was briefed late this afternoon of resource issues at the Rail Operations Centre. This has affected the continuity of the operational plan," the spokesman said.
"The resource issue affected highly specialized roles and the incident is being reviewed."