Sydney train drivers have been told to use walkie-talkie radios as a backup
Sydney Trains has issued a directive for drivers of passenger trains on the suburban rail network to have back-up walkie-talkie radios in case a critical digital system fails again at the center of a shutdown last month.
The temporary reintroduction of legacy broadband wireless technology comes amid an independent review of Sydney's troubled rail network, which has suffered three major disruptions in the past month. The Labor government has also mandated a wide-ranging review of Sydney's massive underground projects, following a string of cost-shooting.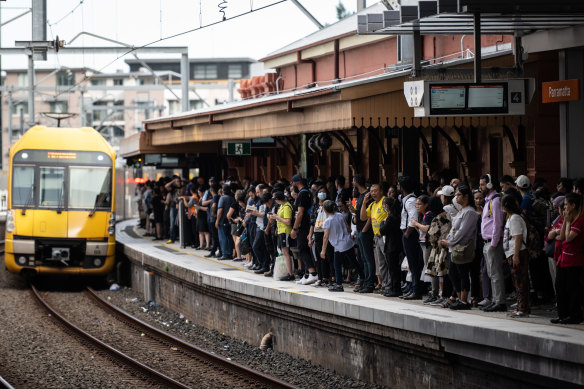 The digital train radio system was intended to eliminate the need for commuter train drivers to have portable walkie-talkie radios, which were withdrawn from widespread use on the Sydney passenger rail network more than 10 years ago.
However, the digital system outage on March 8, which disrupted 250,000 commuters during the evening peak, has resulted in Sydney Trains requiring broadband radios from all train crew from April 23.
Transport for NSW confirmed that as part of its response to the failure of the digital radio system last month, the rail operator had added another way for train staff to use broadband radios 'if necessary'.
"Broadband radios continue to be used for long-distance and freight operator communications, but have now been deployed for S-Bahn operations as a backup system for the [digital train radio system] Technology if necessary," it said.
A spokesman for Transport Secretary Jo Haylen said the measures were temporary and precautionary but stressed there were many gaps in the state's train system that needed to be addressed.
"That is why the Minns Labor government has commissioned an independent review of rail infrastructure and systems," he said.