Sydney swimming coach Paul Douglas Frost is guilty of 43 counts of child sex abuse
A former Sydney swim coach has been found guilty of 43 child molestation offenses and taken into custody after a months-long retrial.
Paul Douglas Frost pleaded not guilty to dozens of charges against 11 applicants, all former students, in the 1990s and 2000s.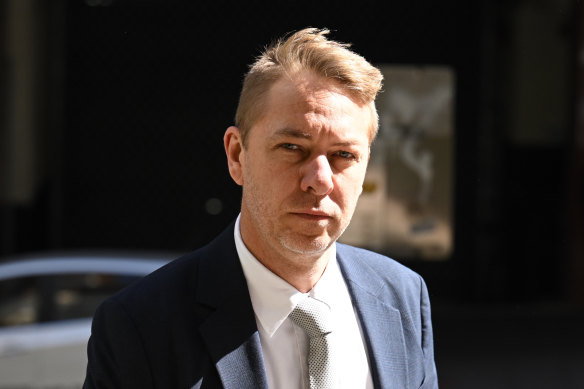 He is the son of Doug Frost, who previously coached Olympic swimming champion Ian Thorpe. There is no indication that Doug Frost or Thorpe were involved or knew of any wrongdoing.
Frost also appeared as a contestant on the first season of the cooking show Network 10 MasterChef Australia.
The 47-year-old was arrested in Sylvania in September 2019.
On Wednesday a jury in Downing Center District Court in Sydney found Frost guilty on all 43 counts of the charges.
The offenses included multiple counts of sexual intercourse with a child under his authority between the ages of 10 and 16, aggravated indecent assault on a child and inciting a child under the age of 14 to engage in unlawful sexual activity.
It took 10 minutes for the jury to announce the many verdicts. Judge Sarah Huggett told Frost he was convicted of the offenses.
A request for arrest made by the Crown was not denied by Frost's lawyers and he was handcuffed and taken into custody, bail refused.