Sydney Metro costs skyrocket; The Bankstown rail line will remain closed for a year
A troubled project to convert a key railway line in south-west Sydney to transport driverless subways will cost the state government up to an extra $1.1 billion and force tens of thousands of rail commuters to take buses for a year.
This will bring the final cost for Metro City and Southwest to $21.6 billion, compared to an original forecast of about $12 billion when the project was announced last decade. The Bankstown line conversion is part of the Metro City and Southwest, a railway line stretching from Chatswood beneath Sydney Harbor and the CBD to Sydenham and on to Bankstown.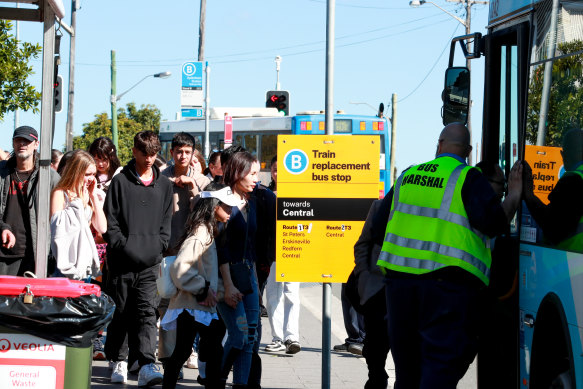 After receiving an interim report on a review of Sydney's underground projects, the government confirmed on Tuesday that it would convert the 13-kilometer section of the railway between Sydenham and Bankstown to underground standards, assuaging fears that this train would be discontinued.
The decision to proceed with the Metro Southwest project will result in the government committing up to an additional $1.1 billion from existing transportation budgets, raising the specter of possible cuts in other projects.
Work to revamp the Bankstown line will result in it being closed to commuters for around 12 months after the main section of the city and south-west opens to passengers around mid-2024. The preliminary plan to serve disrupted commuters calls for transport authorities to deploy about 100 buses during the 12-month shutdown.
Transport Secretary Jo Haylen said the conversion of the existing route will not be easy, but the government will develop a comprehensive temporary transport plan for commuters along the route for the duration of the closure.
"We don't want to sugarcoat it. "It will be disruptive to passengers on the Bankstown line for 12 months," she said.
David Borger, chief executive of Business Western Sydney, said the government made the right decision in biting the bullet and completing the Bankstown line refurbishment.