Sydney Kings and New Zealand Breakers headed into the crucial fifth game
The Sydney Kings will play for a second straight title at Qudos Bank Arena on Wednesday night after the New Zealand Breakers tied the NBL Grand Finals series 2-2 with an 80-70 home win on Sunday.
"We have to weather the storm and it was one hell of a storm in the second half," said Kings coach Chase Buford. "We'll watch the movie, move on, and get ready to win game five."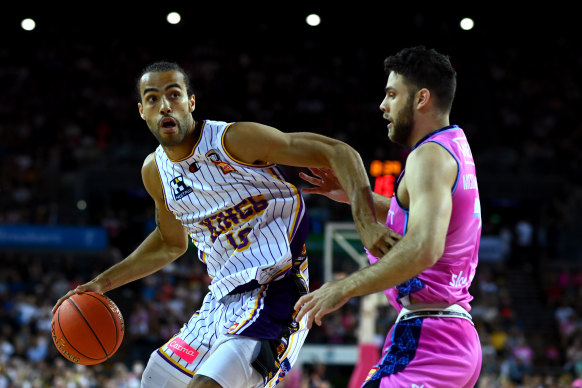 The Kings took the forefoot on the court after limiting the breakers to just 21 points in the second half of the third game — the lowest total in one half of a championship series.
But a combination of the Breakers' signature physicality and a string of crucial turnovers by the Kings dashed the reigning champion's hopes of lifting the trophy in Auckland. NBA-tied Xavier Cooks' performance was marred by his foul count, and star importer Derrick Walton jr. was effectively put under pressure by the hosts' defence.
The Kings had nothing to show for their first six possessions as the Breakers made their presence felt from the opening whistle. But the kings also put up strong defenses in the suit. Only 15 points were scored between the sides within the first seven minutes.
With the Breakers constantly forcing the Kings to shoot late in the shot clock, the visitors only managed 12 points in the first 10 minutes.
Early in the second quarter, Barry Brown recovered his own rebound and goal from a defensive error by the Kings. He then extended the Breakers' lead with a successful free throw and two consecutive threes. Suddenly, a handy 32-30 lead was in Mody Maor's team's favour.
Amid the drama, an obviously frustrated Cooks unleashed an ill-advised shoulder attack on Jarrell Brantley, who harassed the Kings star at both ends of the court to great effect, and Cooks was benched with his third personal foul. The Breakers took the opportunity and ended the first half 39:27.
https://www.smh.com.au/sport/basketball/breakers-outmuscle-kings-in-nbl-grand-final-series-to-force-deciding-match-in-sydney-20230312-p5crf1.html?ref=rss&utm_medium=rss&utm_source=rss_sport Sydney Kings and New Zealand Breakers headed into the crucial fifth game