Sydney is looking to expand its food tourism after over-relying on the bridge and harbour
"Sydney has traditionally not had a brand position striving for it [food and drink] in the longer term. "We've relied too much on the bridge and the port in the past," Cox said.
"Our future campaigns will increase [food and drink] as part of the brand promise around what a visit to NSW is all about."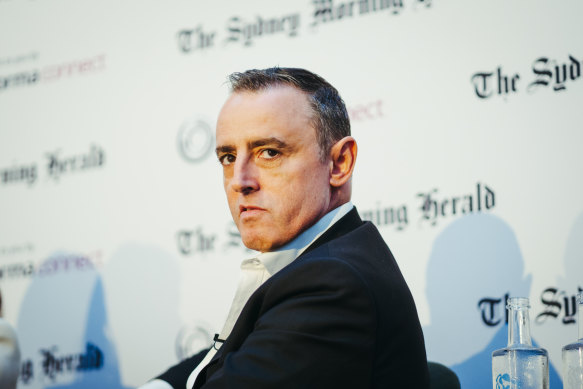 The potential of food as a tourist draw has been underscored by the large crowds now flocking to Lakemba for the Ramadan Nights festival. The government's 24-hour business commissioner, Mike Rodrigues, told the summit that an additional 1.2 million people attended the food-focused event this year. For four weeks in March and April it ran until 3am most nights.
Last year Sydney saw a post-COVID boom in restaurant openings, although traditionally our tourism campaigns have not prioritized restaurants as a draw; At least not to the extent that they feature in Victoria's Visit Melbourne campaign.
Destination NSW aims to make NSW the leading visitor destination in Asia Pacific by 2030, with visitors spending US$65 billion annually. It currently stands at $41 billion, just below the $43 billion pre-COVID-19 level, Cox said.
Loading
Sydney is constrained by capacity limits at Sydney Airport, Cox said, and the forthcoming Western Sydney Airport — with no curfew — would mean change. But he said government and industry must ensure surrounding infrastructure, hotels, transport, food, drink and experiences are up to date for opening day.
"There is absolutely no doubt that there will be flights," he said. "The question for me is … are we going to realize the full potential of this airport as soon as possible?" That is up to execution from now on.
"Everybody has to work really, really hard to use the airport… it's a very, very big investment. It felt like it was far away. People are starting to realize that it's not far."