Sydney hospital hit with claims patients 'manhandled' and sleeping on bare mattresses
"He encourages staff to escalate their concerns," the spokesman said. "Everyone should be able to work in a safe and healthy workplace."
It is the latest salvo in a worsening rift between the NSW Health bureaucracy and the doctors and nurses working at the coalface of the state's hospitals.
Separately, the state government has promised an intervention at Concord Hospital, in Sydney's inner west after staff revolted against management over their "death by a thousand cuts".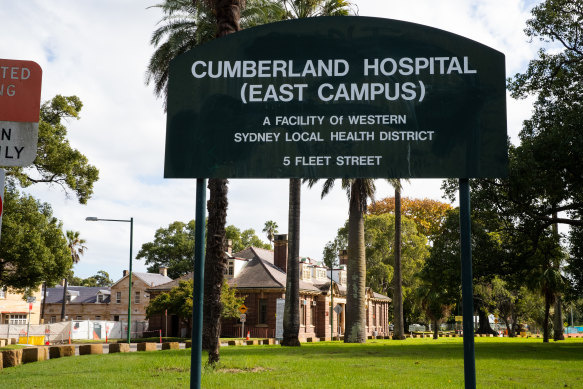 Last year a group of distinguished clinicians from hospitals across NSW alleged staff were being made to work in dangerously under-resourced environments, while administrators "deflect blame at every level" when their budget-driven decisions led to mishaps and patient deaths.
The Herald previously revealed that Cumberland Hospital is currently at the centre of a criminal prosecution after the deaths of two of its nurses in late 2020.
The Western Sydney Local Health District has been accused of failing its duty of care to the nurses, after concerns about a culture of bullying and intimidation at Cumberland Hospital were raised more than a year before their deaths.
SafeWork NSW notices from December 2020 also criticised hospital management for allowing a "poor workplace culture" to develop in a ward at the hospital, leading to "distressed and anxious workers".
The developments will confront the Minns government with one of its first major tests after it was swept to power in March campaigning heavily on healthcare reform.
A Western Sydney Local Health District spokesperson said all complaints or concerns were dealt with "in accordance with NSW Health Policy".
It was unclear if this meant the complaints were being dealt with by the same bureaucracy they were directed at.
"We strive to make continuous improvements to workplace culture," the spokesperson said.
"We are committed to providing the best possible mental health care and treatment for all those who require it.
"As part of this commitment, we look forward to the completion of the $460 million Integrated Mental Health Complex at the Westmead Health Precinct, forecast in 2026."
Loading
The letter to Park alleged that the management of Cumberland Hospital had been prioritising spending on external cleaning and security contractors and legal battles instead of building the workforce and providing quality care for patients.
"Patients are manhandled as these contractors are not able to provide safe handling," the letter said.
"[Western Sydney Local Health District] is a dangerous place for patients.
"We are very concerned staff, requesting support and intervention from the ministry."
The letter alleged the hospital had been stripped of its occupational therapists and dieticians, with services moved to Blacktown without consulting staff.
Loading
Recruitment was being bungled, the letter claimed, with key leadership roles filled by part-time staff who were frequently unavailable to answer employee concerns.
Some teams were plagued by "massive" vacancies, it alleged, and assault rates were high.
The letter accused the local health district's management of bullying and intimidating staff who spoke up with their concerns about the way the facility was being run.
"This is only going to escalate further as we are not going to stop here and will continue to raise our concerns."
The letter said the previous state government had been made aware of the concerns but did "nothing at all".
"We elected your government as we wanted change," the letter said.
Lifeline 13 11 14 or lifeline.org.au.
The Morning Edition newsletter is our guide to the day's most important and interesting stories, analysis and insights. Sign up here.