Sydney High School's principal raises a plea as students struggle with basic math
Australia and NSW recorded their worst-ever results in the last round of the Program for International Assessment tests in 2018.
Lee Hyland, president of the Mathematical Association of NSW, said elementary school students should not rely on calculators for math.
"It's important to keep using your brain. Calculators are great, but you have to be able to check the plausibility of the answer," she said.
She said some parents are less likely to count objects or measure ingredients when cooking because they are increasingly distracted by gadgets.
"I don't want to make judgments, but count people with their kids, read to them when they're little, or give them a phone to talk?"
Kim Beswick, a professor of mathematics education at UNSW, said that a student's ability to learn more complex concepts in high school is hampered if they don't master automatic retrieval of lesson plans.
"If they don't, it just slows everything down. In algebra, when you have to think about how to multiply the coefficients of the terms, it just becomes a barrier to learning."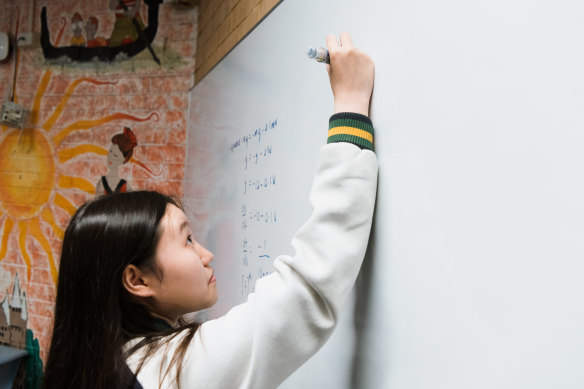 She said it wasn't necessarily the elementary school's fault that students didn't master their lesson plans, and secondary school teachers should encourage students to memorize them so they could remember them automatically by eighth grade.
"Research shows there's a significant number of kids who don't automatically remember by the time they reach high school, and it might just take a little longer," she said.
Another issue that warrants further consideration is the spread of educational technologies used in schools in the form of supposedly educational online games, she said.
Loading
"I hear stories about over-reliance on online products — there are some great things, but some are terrible," she said.
"They are helpful, but they need to allow teachers to develop more professionally about what makes a good teaching tool because there is so much out there."
A spokeswoman for the NSW Department of Education said the maths review was part of their "continuous pursuit of excellence".
The Morning Edition newsletter is our guide to the day's most important and interesting stories, analysis and insights. Login here.