Sydney has moved another step closer to the rich people's ghetto
The good news, if you can call it that, is that rents in Sydney rose only slightly this quarter, to $680 a week for the median unit and $720 for the median house.
On the other hand, these are enormous numbers. According to Domain's current rental report, residents could easily pay $700 for the average apartment by Christmas.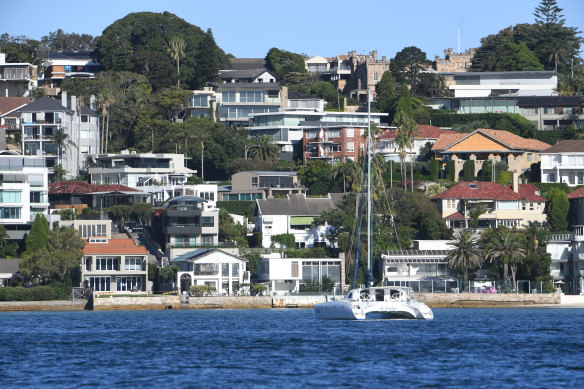 Of course, the typical apartment in the more desirable, well-connected parts of the city – the eastern suburbs and the inner south – already costs $800 a week, almost year-round.
The median weekly household income in this city was just under $2,100 as of the 2021 census. Even assuming the number has increased slightly, we are effectively at the point where renting a typical apartment in Sydney on a typical income means spending more than 30 percent of your money on rent.
This is a massive, weekly transfer of wealth from (generally) young renters who bring energy, creativity and dynamism to a city, to older property ownership classes who do not. Not to mention, families and older renters are struggling to pay their bills.
If Premier Chris Minns is worried about nurses and teachers fleeing the state because they can't afford to live here, there's good reason for that. Don't worry about the musicians, artists and creatives – they're already gone.
The rent differences between our two largest cities are always striking; now $520 for the average apartment in Melbourne and $680 in Sydney. That's an extra $160 a week you can afford. Why do Melbourne's high streets, bars and restaurants seem so much livelier? It doesn't take a genius.
This transfer of wealth distorts our city and what it has to offer. It's great for the landlords who can spend $400 on dinner at the Quay, and creates a lot of incentive for people to open venues like this, but kills the talent and market for the stuff people (including the new state government) supposedly want, such as live music, casual dining, grassroots culture and fun.
Last year the Herald ran a story about two architects who warned that Sydney and other modern cities were in danger of becoming "rich people's ghettos." It wasn't the first time I've made this observation. In danger, you say? We're already there.