Sydney Harbor Park in Berrys Bay to open on former industrial site
Late next year a new seafront park will open in Berrys Bay on Sydney's Lower North Shore, transforming a derelict former industrial site and completing a missing link in Waverton Peninsula's harbor access.
The accelerated renewal of 1.9 hectares was made possible by the NSW Government's plans to lay massive tubes on the harbor floor for a new motorway junction, digging a deeper tunnel instead.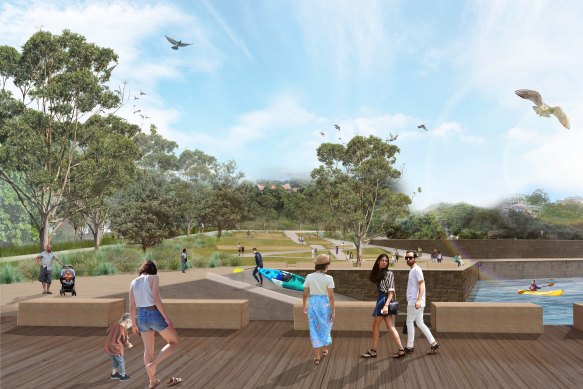 The turnaround in civil engineering means that construction sites for the Western Harbor Tunnel at Berrys Bay and Balls Head are no longer needed.
Work on the $30 million redevelopment at Berrys Bay is slated to begin later this year, and the waterfront parkland on state-owned land is slated to open to the public in late 2024.
According to previous plans, the parkland would have opened after the Westhafen Tunnel opened to motorists in 2028.
Metropolitan Roads Minister Natalie Ward said the final master plan, to be released on Wednesday, would transform the former industrial country into a "stunning open coastal landscape".
"The masterplan unveils one of Sydney Harbour's hidden gems and reconnects the community with local bushland, water and history," she said.
"This will complete the missing link to coastal access along this section of the port with new connected walkways around the bay under a revived larger green canopy."
https://www.smh.com.au/national/nsw/sydney-s-next-harbourfront-park-to-open-next-year-on-former-industrial-site-20230207-p5cine.html?ref=rss&utm_medium=rss&utm_source=rss_national_nsw Sydney Harbor Park in Berrys Bay to open on former industrial site