Sydney City Council plans $200,000 trip to Europe
A trip to Europe by the Mayor of Penrith and her deputy, estimated to cost up to $200,000 to inspect major city airports, "fails the pub test," the local state MP said.
Karen McKeown, MP for Penrith, a current councilwoman and former mayor, said the trip Mayor Tricia Hitchen, Deputy Mayor Todd Carney and up to three staffers sent to Europe in August was "probably not the smartest move".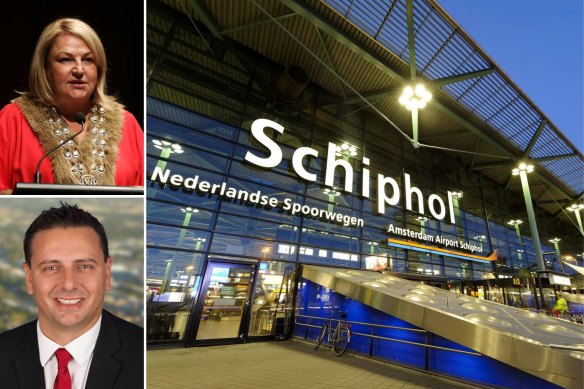 On Monday evening, Penrith City Council will vote on the trip, which will include stops in France, the UK and the Netherlands to explore "greenfield airports" similar to Western Sydney International Airport, which is due to open within Council boundaries by around 2026.
The proposed Europe trip was announced on the agenda of the Council meeting and reported by the daily telegraph, would cost the taxpayer between $25,000 and $40,000 per person, resulting in costs of up to $200,000.
The councilors were informed of the "international study trip". [would help] Understand best practices and gain insights from comparable international examples of industrial and residential developments around secondary airports.
"The proposals for a 24-hour airport and a secondary international airport within a city are unique to Australia and require careful consideration of the impact of these proposals on a community," Council papers said.
Plans for the trip have not yet been confirmed, the council said, but plan to visit Amsterdam's Schiphol Airport, Paris' Charles de Gaulle Airport and London's Gatwick Airport.
McKeown said the tour was unwise.