SXSW Sydney 2023 ignores the west of the city; sparks a debate about the geographic disparities in funding
Last year Parramatta hosted Australia's first music and technology festival, Sound West, to develop the talents of local artists and equip them with the tools for international success while inviting big acts to draw crowds.
About two months before the West Sydney Festival, the Perrottet government announced its coup to bring the highly influential and globally acclaimed South by South West Festival (SXSW) to Sydney in Austin, Texas.
Because western Sydney has always felt like Sydney's poor cousin, the decision to import the cultural juggernaut, reportedly for over $12 million, rather than pumping the dollars into the native Sound West seemed like a public snub.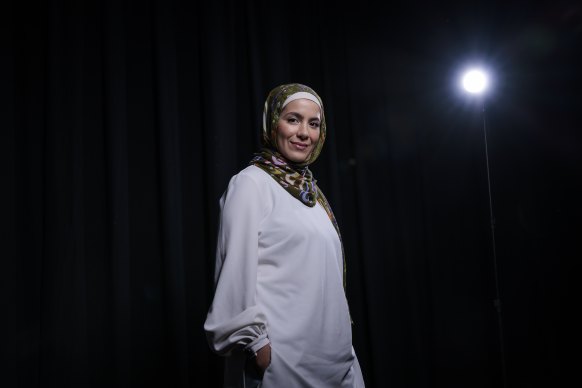 To add insult to injury, SXSW Sydney when it opens this October will be based in Haymarket, Ultimo, Chippendale and Darling Harbour. No places to the west or southwest in sight.
At its opening, SXSW's Colin Daniels said the festival needed a "walkable footprint" to showcase the creative industries to all who attend: "What we're asking is all of our communities around Sydney and across the state that they come to. There is a stage and platform for everyone."
But David Borger, Executive Director of Business Western Sydney says: "I don't think locating South by South West in South West Sydney was even considered.
"The entire festival industry seems to be hunkered down in one small plot in east Sydney and it almost seems like west Sydney isn't on the mark and I've heard that.
"How else do you explain the fact that there are four mega festivals in Sydney East: Vivid, Elevate, South by Southwest and Sydney Festival?
"It's no wonder that when these major events barely touch the region, people in western Sydney feel pissed off and left out."
The Funding Sharing
Home to more than two million people, Western Sydney is a culturally and linguistically diverse economic center stretching from Parramatta to the Blue Mountains and the Hawkesbury River.
And yet most of the money to attract visitors to Sydney is spent east of the harbour. Destination NSW, the tourism and marketing arm, spent $2.5 million of its $82.5 million budget in 2021-22 on tourism-enhancing projects west of the Olympic Park.
According to Professor Andy Marks, director of the Center for Western Sydney, seven per cent of Create NSW's $66 million in arts and grants funding in 2021-22 was spent in western Sydney.
Loading
"If that happened in any other sector, say education or healthcare financing, people would be rioting in the streets, but when it comes to the arts, it's kind of seen as acceptable," says Marks.
The discrepancy reflects the major cultural institutions in the capital cities, but also "negative stereotypes from the suburbs and their willingness to engage in the arts," says Marks. "There seems to be a logic that people in the suburbs will be content with sports stadiums and huge megalithic clubs."
A report from Western Sydney University and Business Western Sydney this week will make the case for priority state and federal spending on arts and culture in western Sydney, which falls midway through the election campaign.
Six of the coalition's most marginal seats are in south or west Sydney, including East Hills, the heart of the Bankstown Poetry Slam, a grassroots success story scrambling for resources and a venue.
The volunteer-run Bankstown Poetry Slam celebrated its 10th anniversary two weeks ago at the Art Gallery of NSW after outgrowing the Bankstown Arts Centre.
"Richard Tognetti of the Australian Chamber Orchestra says, 'Build me a theatre' and he gets one," says Chris Brown of the Western Sydney Leadership Dialogue think tank. "Opera has one, the Australian Ballet has one. Bankstown Poetry Slam should have one too.
"If any group deserves public support, it's groups like her and so many others. Instead of cracking down on the rappers, why don't we engage with them? Don't lecture them. Give them performance spaces. Indulge their creative spirit."
The blind spot
Much of the infrastructure is underway, to the credit of the government. Arts Secretary Ben Franklin cites the $915 million Parramatta Powerhouse, a modernization of the Riverside Theaters in Parramatta, an $80 million expansion of the Campbelltown Arts Center and a commitment to acquire the Roxy Theatre.
A total of $345 million from the Toll Road Sales Fund was spent on 14 arts and culture projects. "We remain committed to providing world-class infrastructure to enhance the creative and cultural activities and blockbuster exhibitions offered throughout Sydney's western region," says Franklin.
Artist studios, rehearsal rooms, film editing, sound mixing rooms and writing rooms are needed. Leading arts organizations operate on tiny budgets compared to CBD-based sisters. The state gave $244 million to Sydney Modern, but Parramatta doesn't have its own music venue or publicly funded art gallery.
Bonnyrigg's Khaled Sabsabi is an acclaimed artist whose work is informed by the migrant experience and the complexity of the place, but struggles to afford a studio space. "And even if it were, where would that studio space be?" he asks, adding, "It's okay if my neighbors work in construction or manufacturing, but wouldn't it be nice to say you live next door to an artist who Inspiration and imagination shows what is possible?"
Loading
Meanwhile, a collection of colonial-era buildings in North Parramatta worthy of being nominated for the UNESCO World Heritage List have no single authority responsible for their preservation and restoration.
Heritage activist Suzette Meade says: "Those of us in Sydney West who are committed to heritage can't help but look at the resources dedicated to Macquarie Street and ask ourselves, 'What do we need to do to get the same?'."
The scarcity of festival funding is particularly galling, with councils doing most of the "hard work," Borger says, using small pots of money too small to build national brands.
Destination NSW names 15 primarily sporting events it supports in the region, including the NRL Grand Final, the Valleyways Festival in Camden, the Women's Basketball World Cup, Madagascar the MusicalSound West, Ironman, HallyuPopFest at Sydney Olympic Park, Duel in the Pool and the Sydney Super Cup.
On the west side
Nowhere is the gap between talent and need bigger than in live music. West Sydney is ground zero for some of electronic, rap and hip-hop's hottest acts, but it doesn't have the venues.
Marks draws a direct line between the high concentration of poker machines in western Sydney and the collapse of live music circulation in the area's pubs and clubs, and the coalition goes to the polls with a cashless playing card.
"I don't know of a specific music venue in western Sydney like the Oxford Arts Factory or the Enmore Theatre," says up-and-coming R&B artist Nardean. "That's rude."
According to Nardean, without such stages it is almost impossible to build a large following to support a regional or national tour.
Although Nardean is grateful for the grants she received to complete two albums and film her latest single west side, Giving voice to the lived experiences of the region, she travels to London in two weeks to visit a more established music scene.
"I can't be the soundtrack for Sydney West and not be endorsed for it," she says. "It's really exhausting."
Loading
According to Brown, young content providers from Sydney's west shouldn't have to move out. "How do the kids at Bankstown Poetry Slam go from standing up in front of 200 people at a volunteer performance at a Bankstown community hall to the next The Kid Laroi? what is the way We have to fix that."
Slam co-founder Sara Mansour can see the positive reputational shift in western Sydney that has followed government investment.
"Artists from West Sydney contribute so much through their diversity – not only through culture but through innovative practice, and yet they get so little in return. It is time for West Sydney to shine and government funding will help make that happen."
A cultural guide to going out and making love in the city. Sign up for our Culture Fix newsletter here.
https://www.smh.com.au/culture/art-and-design/abandoned-and-frustrated-anger-as-south-by-south-west-ignores-sydney-s-west-20230207-p5cifx.html?ref=rss&utm_medium=rss&utm_source=rss_culture SXSW Sydney 2023 ignores the west of the city; sparks a debate about the geographic disparities in funding