Suspended University of Sydney students would protest Malcolm Turnbull again
Last week we both, both socialist activists on the University of Sydney student council, were suspended from our studies for one semester. Our crime? We protested during a speech by Malcolm Turnbull when he was invited onto campus to speak at an event organized by the Sydney University Law Society in September.
Since then, along with several other activists, we have been dragged through a lengthy disciplinary process during which we were prevented from speaking publicly about the investigation.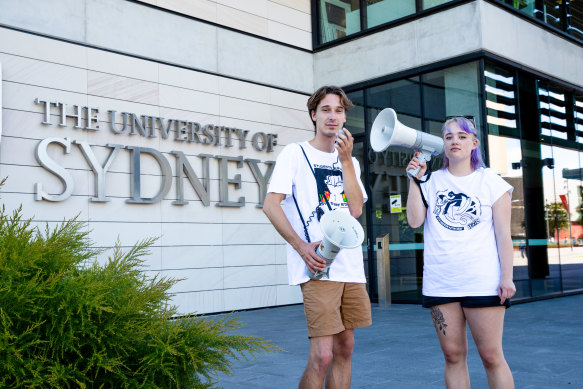 We're said to have violated Turnbull's freedom of speech, but that's absurd given the imbalance of power between us and him. It's about presenting an alternative perspective. So we expressed ourselves as many have done before us and will do as many will come after us – through collective action. Yes, we paused an event and talked about him and are aware that some attendees showed up to listen to him, but we never intended to end the event.
Still, how could a bunch of students with a megaphone have such a loud voice as Turnbull? We just don't have the opportunities available to a former prime minister with book deals and speaking tours. Immediately after the protest he was interviewed by several national media, where he expressed his opinion on the event and called us "fascists".
https://www.smh.com.au/national/nsw/we-were-suspended-for-protesting-malcolm-turnbull-but-we-d-do-it-again-20230225-p5cnlk.html?ref=rss&utm_medium=rss&utm_source=rss_national Suspended University of Sydney students would protest Malcolm Turnbull again