Surfer breaks 30-hour world record in Cronulla
A Sydney man has surfed for more than 30 straight hours to break the world record and raise funds for mental health.
Former pro surfer Blake Johnston emerged from the waves at Cronulla Beach and cheered the crowd on as the Guinness World Record holder for the longest surf – before jumping back for more.
The 40-year-old father of two tells Nine He felt "pretty cooked" after surfing about 525 waves in 30 hours and 11 minutes.
"Everyone deserves to feel great…deserves to take care of themselves," Johnston tearfully said before running back into the water. He is aiming to surf 40 straight hours and will continue throughout Friday.
Johnston began surfing early Thursday morning with a goal of raising $250,000 for mental health.
As of Friday morning, Johnston had raised $215,530, which will go to the Chumpy Pullin Foundation and youth mental health.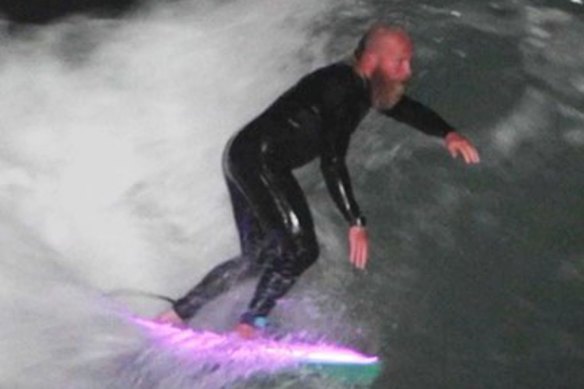 Johnston began the personal challenge as that year marked 10 years since his father lost a battle with mental health.
Three of Johnston's friends have died from mental illness.
https://www.smh.com.au/national/nsw/sydney-man-breaks-30-hour-surfing-world-record-at-cronulla-20230317-p5csx3.html?ref=rss&utm_medium=rss&utm_source=rss_national_nsw Surfer breaks 30-hour world record in Cronulla