Supply is declining and there is a reason for that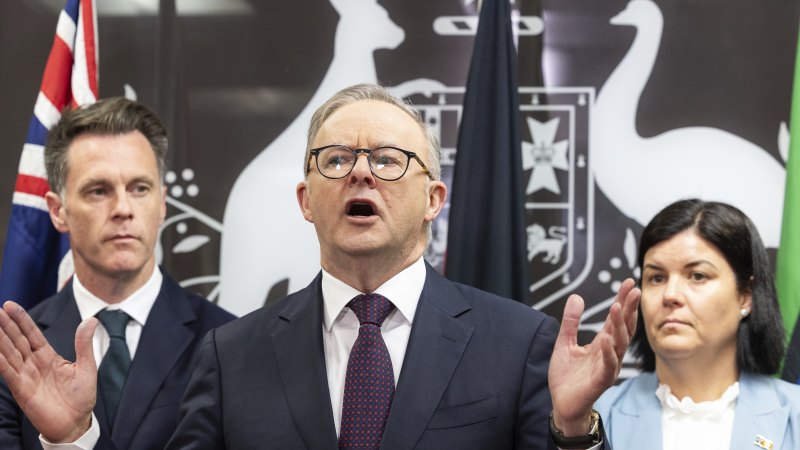 Is loading
Our real supply problem is that Australia now relies almost entirely on the private market for the supply of new homes. The proportion of apartments built by the public sector has fallen from well over 10 percent in the mid-1980s to around 2 percent today.
This means that large housing projects are carried out when prices rise or rise, and financing is cheap and liquid, but recedes as conditions change.
We lack an alternative, affordable and not-for-profit housing sector with sufficient capacity to ensure continued anti-cyclical construction.
The Commonwealth, states and local governments could take action to address this issue. The first step would be to restore funding for the growth of the social and affordable housing sector.
Is loading
The Housing Australia Future Fund created by the federal government would help if expanded significantly. Even better would be to further increase direct investment through the annual National Housing and Homelessness Agreement between the Commonwealth, states and territories.
Other ways to increase housing construction include the full mobilization of surplus state and municipal land for affordable housing, and the reestablishment of state real estate development agencies, restoring their mandate to moderate the market by providing affordable land and large-scale housing locations. The New South Wales government's recently announced plan to provide 50 per cent social, affordable Aboriginal housing as part of the redevelopment of Sydney's Waterloo estate is an example of this approach.
Government demand-side grants and incentives, such as the upcoming Commonwealth Home Guarantee Scheme, could be linked to new construction. Infrastructure investments and repurposing for higher density housing could be linked to affordable housing requirements, supporting mixed tenancy projects. These can range from affordable rental or condominium models to co-ops or targeted developments where prospective owners pool funds to design, develop and fund their own mid-density projects.
For too long, demand-side stimuli, from low interest rates to tax incentives to government subsidies, have fueled the real estate market without directly creating new supply. About 70 percent of new investor loan commitments to investors are for the purchase of existing homes, yet demand-side reforms, such as negative gearing backing, appear politically untouchable.
We are currently engaged in a confusing debate about the merits of planning reform and rent regulation. Neither is the solution as neither solves the structural problems in Australia's housing system of a tax system that supports inflationary investment in the existing housing stock and reinforces our economic dependence on residential real estate without providing new and affordable housing to house our growing population required are.
Nicole Gurran is Professor in the School of Architecture, Design and Planning at the University of Sydney.
The Opinion newsletter is a weekly roundup of opinions that will challenge, support and inform you. Login here.