Supermarket giant Coles is being forced to the negotiating table by new laws
Workers have used their powers under the federal government's new labor relations laws to bring supermarket giant Coles to the negotiating table nearly three years after their last pay deal expired.
Retail unions wrote to Coles in December demanding wage negotiations following the passage of Safe Jobs and Better Pay legislation last month, which unilaterally authorizes workers to request updates to expired shop agreements.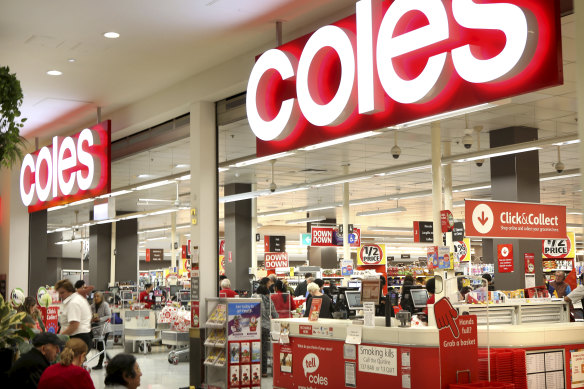 Josh Cullinan, secretary of the Retail and Fast Food Workers' Union (RAFFWU), who wrote Coles separately to rival retail union Shop, Distributive and Allied Employees' Association (SDA), also raised the specter of industrial action and said it had helped workers achieve better terms in wage settlements in recent years.
"We have already had discussions with our members to say that industrial action is the only way they will get the agreement they deserve and they will be looking at that over the next few months," Cullinan said, adding "a deal." with 20 or 30 people striking" would have an increased effect.
A Coles spokesman confirmed that the company had received a formal request to begin negotiations for a new corporate agreement and was "committed to working together… throughout the process of renewing our agreements this year."
Loading
SDA national secretary Gerard Dwyer has requested comment.
The previous shop agreement expired in April 2020 and an attempt by RAFFWU to force Coles to the negotiating table the following year – by taking a petition from 2000 employees to the Fair Work Commission – failed.
But a provision in the government's IR package, passed on December 1, removes the need for a majority of the workforce to vote to resume negotiations if an employer disagrees.
https://www.smh.com.au/politics/federal/supermarket-giant-coles-forced-to-bargaining-table-under-new-ir-laws-20230105-p5cah6.html?ref=rss&utm_medium=rss&utm_source=rss_politics_federal Supermarket giant Coles is being forced to the negotiating table by new laws