People! We're about to win it these days…yes sure, a bit gloomy earlier in the past week but the weather yesterday afternoon and today is just superb! High pressure is near and will be with us for the next few days, so plan for more sun, low humidity and seasonally mild temperatures! Check out our 7 day forecast..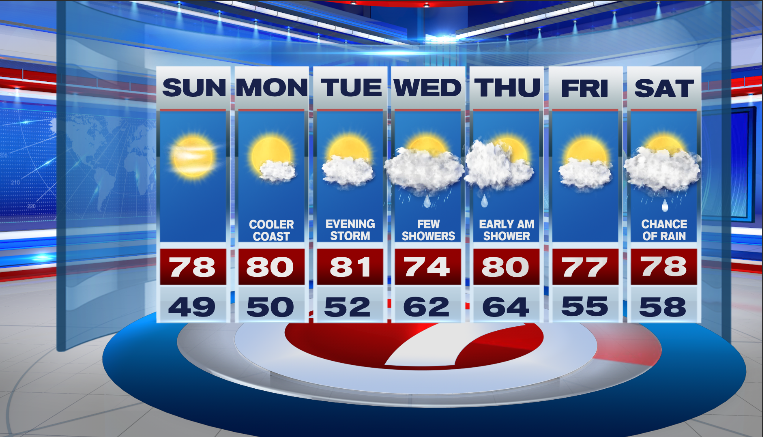 Lots of sunshine on these 7 days! In terms of rain, Wednesday through early Thursday morning offer the next chance for any type of disruptive rain during daylight hours. Speaking of sunshine, June is the sunniest month of the year (so potential sunlight). We are approaching our longest days of the year with sunrise today at 5:08am!
And sunset only at 20:17. Yowza! It's great to see our weather pattern benefiting from all the available sunlight over the next few days. Make the most of it, maybe we'll see some rain in those parts next weekend…More on that later this week.
Bye for now!
~JR
https://whdh.com/weather-blog/sunday-funday-2/ Sunday fun day