Summit convened to address population pressures on Queensland's healthcare system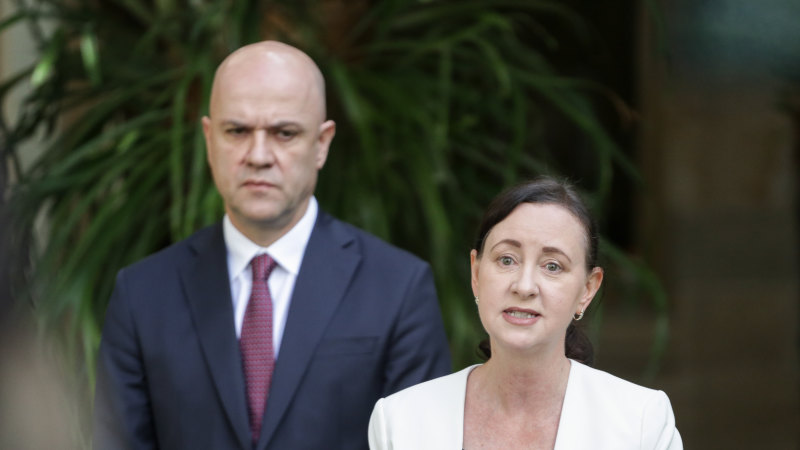 Interstate migration accounted for just over half of the numbers, while 30 percent was due to a "natural increase" (births minus deaths), and international migration, severely impacted by the pandemic, accounted for 12.7 percent.
A focus of the summit will be to look at ways to sustainably attract more doctors, nurses and other health workers from abroad to increase the local population.
Another program already underway by the government is to encourage nurses who have already retired to return to mentoring roles without impacting their pensions.
D'Ath denied that this was a patch solution to staffing problems when asked about the plan last weekend, saying it was meant to increase the level of experience in the care sector.
"These are nurses who may have retired in the last few years, possibly even a little longer," she said.
"We want to find that flexibility so they can come back, and even if that's part-time, so they can help us as a mentor, but they're out there, we know."
The government has come under fire in recent weeks for putting pressure on the healthcare system, resulting in patient harm.
Loading
The deaths of at least 15 people in south-east Queensland have been linked to ambulance waits and overwhelmed hospital systems since early 2021, according to documents released by the state's opposition after being solicited in a request for information.
"Each and every one of these Queenslanders and their families owes an answer to the state government," opposition leader David Crisafulli said when the figures were released.
D'Ath said every death is tragic but insisted it was "not fair" to health workers to attribute those deaths to specific delays.
Documents released by the government in response to an opposition request have revealed that at the peak of the third Omicron wave in June, a patient at Logan Hospital had been waiting on a stretcher for a bed for almost eight hours – 479 minutes.
Closely followed by a patient who waited 476 minutes at Gold Coast University Hospital and 473 minutes at Redcliffe Hospital.
Only 35 percent of patients at Logan Hospital were transported to the emergency room by stretcher within the clinically recommended 30-minute guideline during the April-June period, compared to 55 percent statewide.
The Palaszczuk government has already announced plans to build three new hospitals, seven satellite hospitals, build a new Queensland Cancer Center and implement 11 hospital expansion projects as part of its $23.6 billion healthcare budget this year.
https://www.smh.com.au/national/queensland/summit-called-to-deal-with-population-pressure-on-queensland-health-system-20220922-p5bk6s.html?ref=rss&utm_medium=rss&utm_source=rss_national Summit convened to address population pressures on Queensland's healthcare system