Summer in Sydney means… the first mince pie, cicadas and storms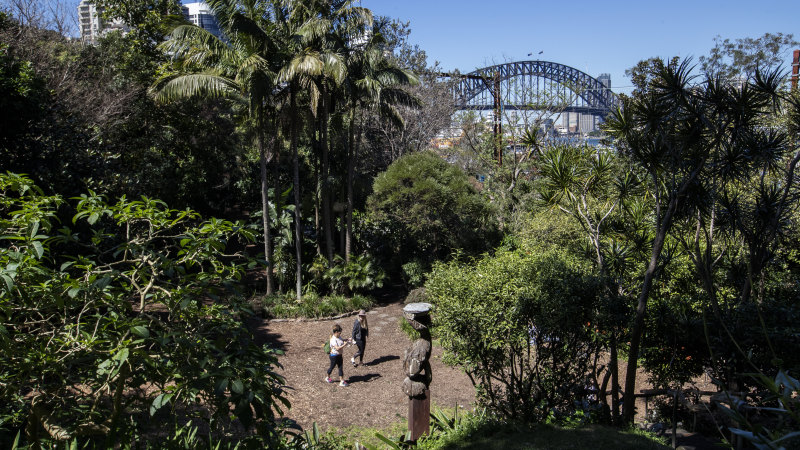 Secret place you escape to?
Loading
This won't help maintain secrecy, but I think the cat is out of the bag in this case. Wendy Whiteley's Secret Garden in Lavender Bay is magical.
The best summer food is…
Prawns in a roll with avocado, mayo and iceberg lettuce. However, I believe that you can improve anything by wrapping it in bread.
I know it's summer when I smell…
The sweet earthiness of crushed jacaranda petals underfoot in early summer.
My favorite summer song is…
Cruel summer by Bananarama. In truth, I listen to this all year long and it's a motivating force on deadlines.
The worst thing about summer is…
Humidity and sunburn, but it feels a bit grumpy to say. The real answer would be bushfires.
My next hideout is…
I love the Blue Mountains (look it's Greater Sydney) and was sad that the Leuralla Toy and Railway Museum closed this year. It was founded by the late libel attorney Clive Evatt and his wife Elizabeth, which meant it was effectively a mandatory pit stop for legal reporters' day trips.
Guilty Pleasure?
No guilt here. I'm a connoisseur of mindless television and a believer in the healing power of doing nothing.
What aspect of summer life would you change and what would you like to stay the same?
Sun cheeks must be going out of style forever according to this extremely pale person and dermatologists everywhere, but I think it's happening anyway. SPF 50 is not an option. Sluggish days can stay.
Summer in Sydney is a series in which herald Employees show off the best – and worst – of our city during the hotter months.
A cultural guide to going out and making love in the city. Sign up for our Culture Fix newsletter here.
https://www.smh.com.au/national/nsw/summer-in-sydney-means-the-first-mince-pie-cicada-trills-and-storms-20221212-p5c5rn.html?ref=rss&utm_medium=rss&utm_source=rss_national_nsw Summer in Sydney means… the first mince pie, cicadas and storms