Summer in Sydney means…burning feet on the driveway and the family mini-golf championship
If I haven't sounded like a raunchy suburban mom enough already, Thornleigh miniature golf. My family has missed Ermington Putt Putt terribly since it closed. The highlight of this summer was my (much) less competitive younger son drying off the rest of us for the first time at Mermaid Beach on the Gold Coast. Seven holes in one over 36 holes. Who does that? The kid has probably been dragging Ermington around since he could walk. Thornleigh has matured and is probably a better fit for us now. It also makes excellent coffee. We all take it very seriously and scorecards are pinned to the fridge for months to remind us old losers who the household champion is.
The best summer food is…
Lemons. Especially in frozen margaritas by the pool. (Swim first. Never drink and swim because those sharks will get you.)
I know it's summer when I smell…
Smoke from hazard reduction billows across the entire northern half of Sydney.
My favorite summer song is…
Forever Youngthe youth group version from 2005.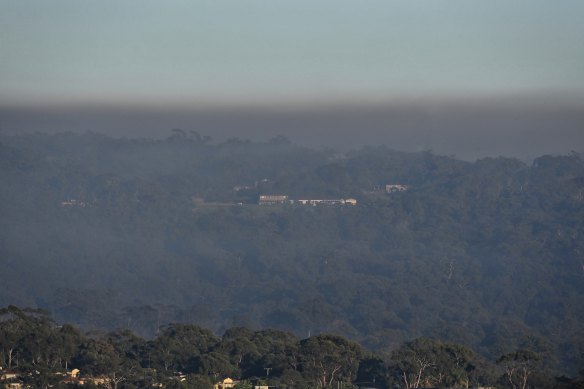 The worst thing about summer is…
When it's over, even if we pretend it won't last until June.
My nearest out-of-town hideout is…
I never feel a great need to escape Sydney. Next I would stop at the gloriously uncrowded beaches of Coffs Harbour, followed by a cool drink and music trivia at Hoey Moey.
Guilty Pleasure?
Finally persuaded my half-grown children to watch Cobra Kai so I can watch it again. Witness William Zabka, Ralph Macchio and Martin Kove repeat theirs karate kid Rolling three decades later was so much fun; and for moments here and there it feels like 1984 again. Life was simpler.
What aspect of summer life would you change and what would you like to stay the same?
Daylight Saving Time should start earlier and end later, especially in the pandemic-driven age of outdoor time. I think we could get away with mid-August to May. I hope the naysayers about New Year's fireworks never catch on. A few hundred million Brazilians might disagree, but there's no place on earth that does it better than Sydney. For 15 minutes you forget your problems and appreciate what you have in front of you.
A cultural guide to going out and making love in the city. Sign up for our Culture Fix newsletter here.
https://www.smh.com.au/national/nsw/summer-in-sydney-means-burning-feet-on-the-driveway-and-the-family-minigolf-championship-20230119-p5cdsp.html?ref=rss&utm_medium=rss&utm_source=rss_national_nsw Summer in Sydney means…burning feet on the driveway and the family mini-golf championship