Summer in Sydney: Caitlin Fitzsimmons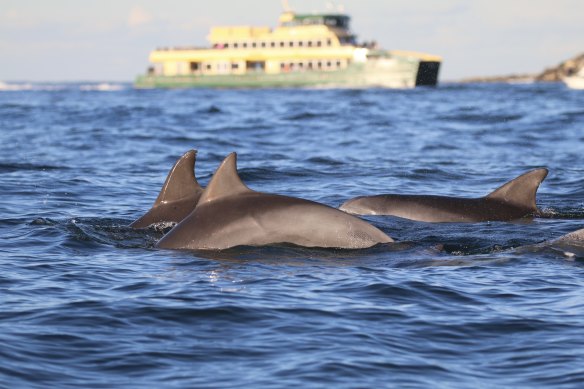 favorite cafe?
Ever since interest rate hikes drove up my mortgage costs, I've been making my own coffee in the office and at home.
Secret place you escape to?
One of half a dozen national parks in and around Sydney for a bush walk to a freshwater hole. I love the beach, but there's something so nourishing about swimming in clear, fresh water surrounded by trees, away from the crowds. My family and I have our own special place, but you must find your own. There are many hidden billabongs in Sydney and books, maps and websites to help you find them.
The best summer food is…
Mango and shrimp – especially together in a salad.
I know it's summer when I smell…
The scent of jasmine mixed with the mineral smell of wet pavement after an afternoon storm.
My favorite summer song is…
Among the newer songs is Lorde's solar power and Vance Joys spring tide remind of different aspects of summer.
My nostalgia picks are Belinda Carlisle's summer rain or Enyas orinoco river, better known as sailing away. Or REM's night swimming – I've never considered it a summer song, but when else would you go swimming at night?
The worst thing about summer is…
Opening the balcony doors at night because it's hot and then being kept awake by the whine of a tiny mosquito. I can sleep the courtship call of the eastern koels, but not the mozzies.
Guilty Pleasure?
Ice cream from Cow & the Moon on Enmore Road, but without the guilt.
What aspect of summer life would you change and what would you like to stay the same?
I would definitely change the cycle of bushfires and floods that has dominated the last few years. When it comes to climate change, despair is a luxury we cannot afford. We have the solutions and we have to move on with them.
Loading
I always want to keep the feeling of collective letting go. Everything feels so hectic in the lead up to Christmas but then we reach the finish line and whatever we've done is enough. Summer is a time of being, not doing.
Summer in Sydney is a series in which Herald staff reveals the best – and worst – of our city in the hotter months.
A cultural guide to going out and making love in the city. Sign up for our Culture Fix newsletter here.
https://www.smh.com.au/national/nsw/summer-in-sydney-means-slowing-down-the-botanic-garden-and-jasmine-20230102-p5c9u8.html?ref=rss&utm_medium=rss&utm_source=rss_national_nsw Summer in Sydney: Caitlin Fitzsimmons