Sticky Fingers, Adelaide Writer's Week Controversy shows 'cancellation' must be overcome
Two major arts controversies erupted in Australia this week, building on pre-existing fault lines that had long divided the arts community: who should be given a platform and on what basis organizers, audiences and sponsors should make moral judgments about the actions of individual artists.
It has become so in recent years you jour to describe these fault lines as a debate about the "break-off culture". But both local controversies are a reminder that the real issues are at stake – who gets to make art, who gets paid for it, who gets to perform in front of hundreds or thousands of people, who should perform alongside them, and who should sponsor? it– are specific and complicated and require more from us than just tossing them all in a bucket labeled "cancelled".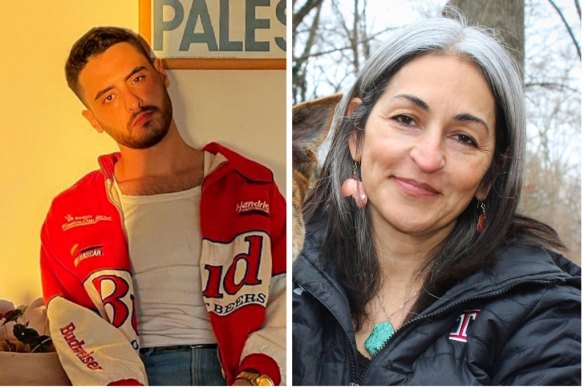 Debate first began when Bluesfest announced it was adding controversial Sydney band Sticky Fingers to the festival lineup. The group has been heavily criticized in the music industry over a number of years for a number of incidents, including allegations of anti-female violence directed at one band member and a criminal conviction of another. Bluesfest's announcement that the band would be joining the Easter lineup labeled the group the "bad boys" of Australian music.
The announcement was quickly criticized by a number of Australian musicians and within the week another band in the lineup, King Gizzard and the Lizard Wizard, withdrew from the bill. It's not exactly clear which part of this situation is "break culture". Has Sticky Fingers been 'uncancelled' by being added to the lineup? Has the Bluesfest been 'canceled' due to criticism over the band's cessation? Did King Gizzard attempt to 'cancel' Sticky Fingers by removing himself from the bill?
Viewing the entire ordeal through the prism of who has or has not been "cancelled" is not only flat, but obscures serious and important questions about the role of art and how it should or should not be experienced. The Bluesfest is of course free to add whatever bands it likes to its lineup.
Loading
And given the whispers that ticket sales have been sluggish, you can understand why they thought a controversial but still popular band could help garner some attention. In return, other artists and audiences are allowed to express their dismay that a festival they have traditionally enjoyed is giving space and money to a band whose values ​​they feel are inconsistent with contemporary standards. These artists also have the right to withdraw their work and not participate in a festival they believe has done the wrong thing, as did King Gizzard.
Acknowledging each of these things doesn't mean you have to agree with every decision. But it helps to steer the conversation to the essentials. Are festivals obliged to provide a safe environment for artists who may feel threatened by others? Should they listen to viewers who don't want their money spent on an act they don't think they deserve? What role do artists actually play in defining appropriate behavior? All of these questions are far more interesting and important than the claim that Sticky Fingers and/or Bluesfest have been "cancelled".
The second controversy touches on similar principles but also includes other dimensions. Adelaide Writers Week has been heavily criticized for including two Palestinian writers who have been accused of posting anti-Semitic tweets (although these allegations are being contested). One of the main sponsors of the event, the law firm MinterEllison, has withdrawn its support on the issue.
https://www.smh.com.au/culture/music/tale-of-two-cancellations-proves-we-need-to-move-past-this-clich-term-20230222-p5cmhf.html?ref=rss&utm_medium=rss&utm_source=rss_culture Sticky Fingers, Adelaide Writer's Week Controversy shows 'cancellation' must be overcome