Stan Grant's "right-wing, conservative" suspect Michael Steven Davis in court
A self-proclaimed right-wing Christian conservative faced a Sydney court accused of threatening Indigenous ABC broadcaster Stan Grant and his family after the high-profile anchor resigned citing a spate of abuse.
Videos found on Michael Steven Davis' online profiles show him threatening to attack the respected broadcaster before his court appearance on Wednesday.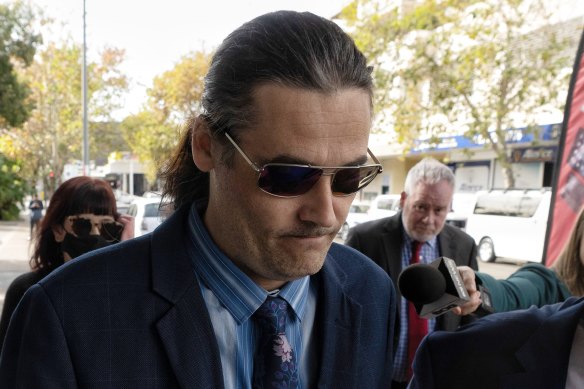 Davis, 41, who is on bail, waited outside the courtroom in Fairfield Local Court until he was brought before a registrar on three counts of using carriage service as a threat and one count of using carriage service as a threat stood before the court.
Davis, who is wearing a blue suit, "suffers from anxiety," his attorney Peter Mitchell told court Wednesday.
The 41-year-old took a deep breath and blinked slowly when he was told his case was due to go back to court in August.
Court documents show Davis allegedly threatened Grant on Facebook on May 23. In addition, he is said to have molested or threatened Grant and at one point Grant's wife and children on Twitter on May 22 and 23.
There are numerous other videos posted on Davis' online profiles over the past two days that contain comments about Grant.
"Dude, if I see you on the street and you call me scum, I'm going to beat you to death," Davis said in a video posted to Facebook May 22.