Staff have been instructed to report vaping students and provide correct data
The e-cigarette crisis sweeping the state's schools is deepening, the state's education secretary said.
Responding to reports that the Department of Education had recorded just 65 cases of vaping in schools last year, Education Secretary Prue Car urged school principals to report any student caught using vape to understand the scale of the problem could become.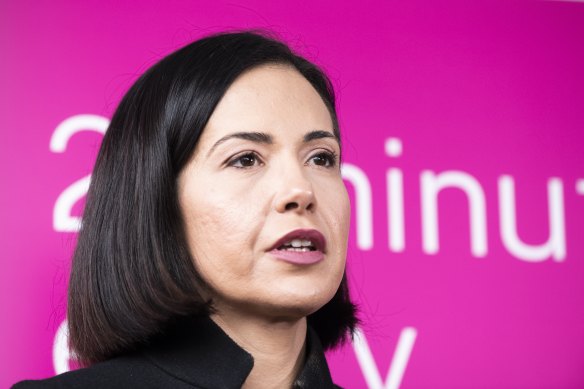 "The rise in vaping in schools is of great concern to us and is a top priority for the Minns Labor government."
Among the few incidents recorded in public school logs last year were several cases in which students were caught handling a stash of e-cigarettes from their school bag. The logs, first reported by News Corp, also revealed that a schoolgirl suffered a seizure and had to be hospitalized after smoking vape, while a boy collapsed after smoking it at lunchtime.
Car said school leaders had told her the problem was becoming more serious and she wanted more schools to report when a student was caught smoking so that education authorities would know the full extent of the problem.
Is loading
"How can we actually work to solve a problem when we don't really understand how big the problem is? We need reporting from our schools. I encourage schools to report. I encourage schools to put their hands up and say we need help with this," she said.
The previous government launched an anti-vaping campaign in schools last year, developed by NSW Health and the Department for Education. The toolkit, distributed to schools, included information that e-vape liquids contained chemicals similar to antifreeze to show kids what they were actually inhaling.
"The previous administration did work, but it's getting more serious because principals are telling me it's an increasing problem in schools," Car said.