Spotify's latest tech name to cut jobs cuts 6% of workforce
London: Music-streaming service Spotify announced Monday that it is shedding 6 percent of its global workforce, or about 600 jobs, becoming yet another tech company forced to reassess its pandemic-era expansion as the economic outlook shifts weaken.
CEO Daniel Ek announced the restructuring in a note to employees, which was also posted online.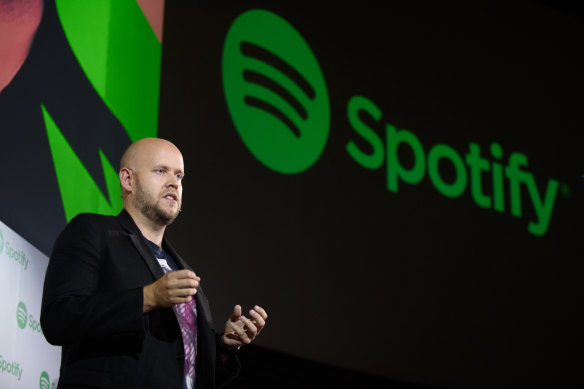 As part of the restructuring, which includes a management reshuffle, "and to better align our costs, we have taken the difficult but necessary decision to reduce our headcount," wrote Ek.
Big tech companies like Amazon, Microsoft and Google announced tens of thousands of job cuts this month as the economic boom the industry experienced during the COVID-19 pandemic tailed off.
Stockholm-based Spotify had benefited from pandemic lockdowns as more people sought entertainment when stuck at home. Ek pointed out that the company's business model, long focused on growth, needs to evolve.
Loading
The company's operating expenses rose twice as fast as revenue growth last year, a gap that would be "unsustainable in the long term" in any economic climate but is even more difficult to close with "a challenging macro environment," he said.
Spotify has made "considerable efforts" to contain costs in recent months, "but it just hasn't been enough," he said.
"Hoping to sustain the strong tailwinds of the pandemic, I believed that our broad global business and reduced exposure to the impact of an advertising slowdown would isolate us. In hindsight, I was too ambitious to invest ahead of our sales growth," said Ek.
https://www.smh.com.au/business/companies/spotify-latest-tech-name-to-cut-jobs-axes-6-of-workforce-20230124-p5cex4.html?ref=rss&utm_medium=rss&utm_source=rss_business Spotify's latest tech name to cut jobs cuts 6% of workforce