Spoodle brings Sydney trains to a standstill at rush hour
"I want to say a big thank you to Sydney Trains and the Rail Fire Emergency Unit for actually driving me and Heidi home," she said.
"I would also like to apologize to everyone like me who was held up by this whole incident this morning. Heidi is 10 years old so she should be slowing down by now but no she still has the energy of 45 puppies. She basically covered my daily commute to work in an hour this morning."
Sydney Trains chief executive Matt Longland expressed his amazement at how fast Heidi could run and said it was good news that she was rescued.
"It was a fast little dog, it ran over the Sydney Harbor Bridge twice and the Rail Emergency Response Unit was called to help," he said.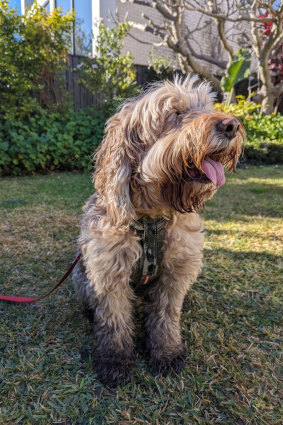 "The good news is that the poodle Heidi was safely rescued and returned to her owner and services have resumed."
Trains on the T1 line were delayed until around 1pm on Thursday, but are expected to return to normal service by the afternoon rush hour.
The Morning Edition newsletter is our guide to the day's most important and interesting stories, analysis and insights. Login here.