Shortage of midwives leads to trauma and burnout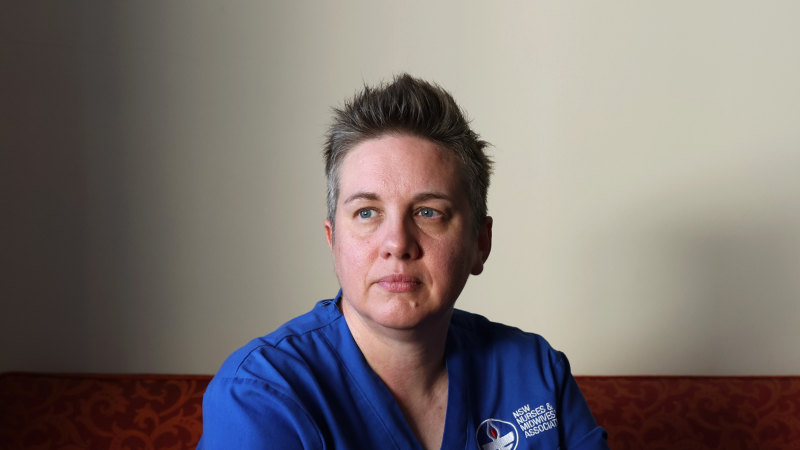 Emma Gedge, adviser to the NSW Nurses and Midwives Association and registered midwife, said due to limited staff and delivery beds, non-specialist nurses were working in maternity wards.
"When I started my career as a midwife it was very unusual to have a registered nurse working on the maternity ward and now it's every single shift," she said.
"Women can come into maternity service and stay in the postnatal area and never really see a midwife."
In 2022, 6646 midwives were employed in NSW.
Gedge, a lactation consultant, warned that the shortage is affecting the quality of care and breastfeeding outcomes.
The number of babies who are exclusively breastfed after discharge from hospital has declined for five consecutive years in NSW, falling from 78.5 per cent in 2017 to 73.1 per cent in 2021.
"The staff are fantastic nurses but they probably haven't had proper breastfeeding training. [whereas] Midwives are the secret experts," she said.
The number of births in the state rose in 2021 for the first time in five years to 99,316 births as births continue to become more complicated.
According to the latest NSW Mothers and Babies report, the rate of normal vaginal births fell from 54.5 per cent in 2017 to 50.7 per cent in 2021, possibly reflecting older gestational ages and maternal health.
"Coupled with the increasing rate of intervention in our system, it's just impossible to reach everyone," Gedge said.
NSW Nurses and Midwives Union deputy general secretary Michael Whaites said members had reported hospitals were suffering between a 20 and 50 per cent shortage of needed midwives.
Whaites said there is a "continuous decline" in the number of older midwives willing to work full-time, which is also putting pressure on less experienced midwives.
"You don't have the backing of those skills and knowledge. And that leads to them either leaving the industry or also reducing their hours," he said.
"We saw an absolute domino effect."
NSW Health Minister Ryan Park's spokeswoman referred questions about specific midwifery numbers to NSW Health but confirmed the Government has committed to a 3:1 ratio in maternity wards.
NSW Health also provides scholarships to rural postgraduate midwifery students and runs a mentoring program specifically for midwives.
A spokesman for NSW Health acknowledged that there are "challenges" in the midwifery workforce both in Australia and around the world.
"The reasons for a cesarean section and other interventions are complex and multifactorial. The decision is based on individual circumstances, personal choice and, most importantly, the specific clinical needs of the birthing woman and her baby," the spokeswoman said.
A recent study found that one in ten women in Australia said they felt abused, powerless or dehumanized by a healthcare provider before, during or after childbirth by treatment that " tantamount to obstetric violence".
A House of Lords Special Committee on the Prevention of Birth Trauma in NSW was set up last month, chaired by MLC for Animal Justice Emma Hurst.
She said she expects a large number of submissions and that continuity of midwifery care for new mothers will likely be a key focus.
"If the solution is continuity of care, how do we make sure we keep midwives?" she asked.
"It's unlikely that there is a silver bullet."
Loading
Park said he supports the investigation into the birth trauma.
"It's important that we know more about the causes and factors that contribute to birth trauma and how it affects women and their families," he said.
The Morning Edition newsletter is our guide to the day's most important and interesting stories, analysis and insights. Login here.