self-proclaimed rules of small countries dream big
SOVEREIGNTY
How to Govern Your Own Country: The Strange and Wonderful World of Micronations
Harry Hobbs and George Williams
NewSouth, $34.99
No one is an island, goes the old adage, although Sydney-based law professors Harry Hobbs and George Williams are here to tell us many people want to start their own nation. The would-be rulers include several individuals who have claimed entire islands, whether natural or artificial, for their own use. With motives such as a utopian desire to create a better society or save the planet, self-centeredness or just plain cheating, micronationalists are, by definition, people who choose to stand out.
The authors comment that micronations are "incredibly diverse—although their founders appear to be almost entirely male." One of the more interesting sections of the book is dedicated to the few micronations that are exclusively female. Founded in 2015, The Ambulatory Free States of Obsidia describes itself as "the world's only feminist micronation" and was founded on a small piece of obsidian rock, making it more of a state of mind than an actual place.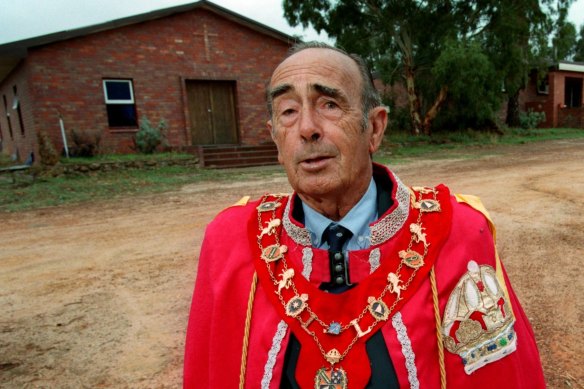 Hobbs and Williams' entertaining book shows that nowhere is the ambition to rule one's country more frequently expressed than in Australia, which is estimated to be home to about a third of the world's micronations.
Several reasons are given for the relatively large number of Australian secessionists, including skepticism of authority, love of the larrikin and the fact that Australia is a large nation and safe enough to tolerate a few resourceful troublemakers.
"This perspective differs greatly from the stance that countries with a turbulent history of secessionism and rebellion can adopt," the authors note. Still, Australia's Federation of Sovereign States has been subjected to a stress test during the COVID-related border closures, evoking memories of severe secessionist movements in places like Western Australia and northern Queensland.
According to Hobbs and Williams, anyone can become ruler of a new nation – the real effort is to persuade other people to accept the fact. It is not enough to be the proprietor and absolute rightful owner of a territory, or perhaps to declare oneself a so-called sovereign citizen. "Micronations can declare their independence, but they cannot do so to the exclusion of other entities," the authors explain.
Perhaps the best known of the Australian micronationalists is HRH Prince Leonard I of Hutt, a 75 square kilometer principality declared within the borders of Western Australia in 1970, over which he co-ruled with his wife, HRH Princess Shirley, Lady of the Rose from Sharon, for several decades.
https://www.smh.com.au/culture/books/self-proclaimed-rulers-of-small-lands-keep-dreaming-big-20230102-p5c9vb.html?ref=rss&utm_medium=rss&utm_source=rss_culture self-proclaimed rules of small countries dream big