Secret bug captures Willilam Tyrrell's foster mother's tirade about the police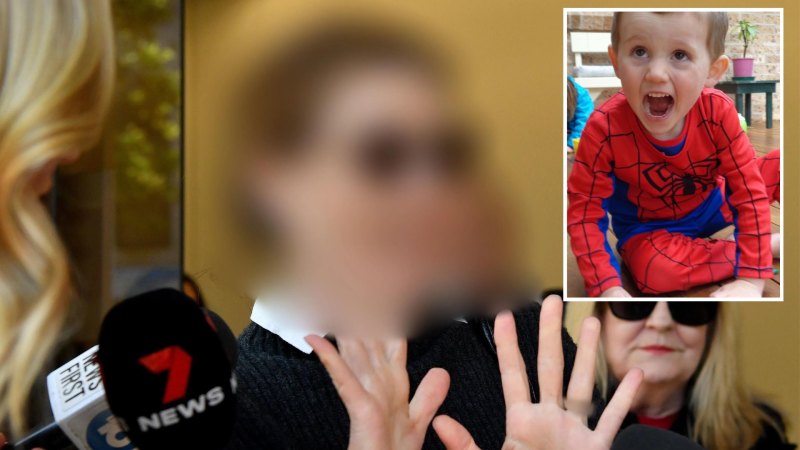 "It's all politics, I'm in the thick of it … I just have to wait and see," she said. "In the meantime, I have to try to be normal and come to terms with it [the other child's] Crap."
Another shot taken this morning shows the child screaming, "She kicked me."
"I'll tell you," said the child. "You can get into serious trouble."
The foster mother said, "You want to give up the challenge? The challenge is there. Do it."
"I'll do it, but I can't now because there's no one to tell. "You are a bad mother," the child replied.
Is loading
When calling the unnamed person, the foster mother said: "I kicked [the child] I kicked her hard this morning."
At 3:41 p.m. that day, the foster mother was recorded apologizing to the child.
"I'm sorry I lost control," she said, prompting her to "make a deal."
"What I'm trying to do is not respond to you poking the bear, and I'm the bear. But this morning I just lost it.
"I have a lot going on that you don't know about…I'm under a lot of pressure right now. Your poking the bear excites me. I have reached the end of my coping strategy."
She said it's never okay to physically hurt someone and she "should never have done that."
"The last thing I want is for you to think, 'I have to live somewhere else,'" the foster mother told the child. "If you were my flesh and blood, I would have to love you. I don't have to love you, but I do. Do you understand that?"
The court has heard the child was removed from the home after police met with the Department of Communities and Justice.
In June, police recommended that prosecutors file criminal charges against the foster mother, claiming she covered up William's accidental death. However, the woman's attorney said her client claims "she had nothing to do with William's disappearance."
Detective Senior Constable Sean Ogilvy, in charge of the investigation, was cross-examined by the foster mother's attorney, John Stratton, SC, on Wednesday afternoon.
"You are well aware of that [the foster mother] has been saying since he disappeared she had no idea where William Tyrrell's body was buried, you know that, don't you?" Stratton asked.
"Yes," Ogilvy replied.
When asked by Stratton if the assault and intimidation charges against the foster mother "were part of a campaign to pressure her to break her into giving you information about William's disappearance…which unfortunately she doesn't have" : Ogilvy said, "No way."
The court also heard the foster mother say to the other child in a July 2021 recording, "If I get that attitude … I'll slap you in the face," and in a May 2021 recording, she said if she did had seen or heard them throwing something else, "that won't be the only thing that was thrown".
"You only seem to listen to me when I threaten to get violent because nothing else seems to work," the woman said.
The hearing continues.
Get the breaking news of the day, entertainment ideas and a long read to enjoy. Sign up for the Evening Edition newsletter here.