Screen time is up as fewer kids read for pleasure, ABS data shows
Younger children are more likely to read for pleasure than teenagers — 78 percent of 9- to 11-year-olds read for fun, compared with 63 percent of 12- to 14-year-olds, according to the survey. About a third of children read no more than two hours a week.
Digital literacy researcher Joanne Orlando said COVID-19 has pushed children to screens for more of their activities, and that behavior hasn't gone away after the lockdown ended.
She said adults need to think about what they are asking children to do when it comes to online activities and whether the request is necessary.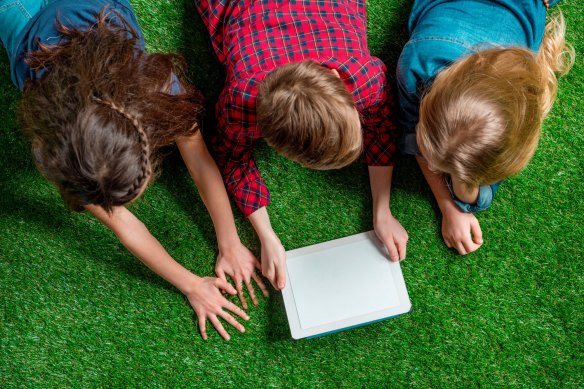 "External influences drive children online. It's not just them — it's the dance school, the swim school, the fact that you have to use these apps now when you're in 1st grade," Orlando said.
"That's all good, but when you look at it collectively, these expectations are forcing kids to get online…we don't know how many expectations there are from around the kid world that they get online."
Nine out of 10 children use screens, the bureau found, with most using them more than 10 hours a week. Orlando said screen time can be good for kids and it depends on how they use the technology.
"If they're just scrolling through social media out of boredom, it's not going to have a good effect. But if they're artistic or working on a project with their classmates, it's a good use.
"I spoke to a 12-year-old boy who likes to cook and he watches all these Wagyu beef videos on YouTube. He's learning how to cook and he was so excited about it. He's using it to pursue an interest and I think that's a good thing."
The Morning Edition Newsletter is our guide to the day's most important and interesting stories, analysis and insights. Login here.