Scott Morrison's portfolio saga continues; NRL 2022 grand final stays in Sydney; Australia Unemployment Rate Hits 48-Year Low; WHO concedes COVID lockdowns 'political failure'; NSW flood buyback program promised
Former Prime Minister Scott Morrison faces a test in Parliament over his secret appointments to five federal departments, ushering in a possible vote and months of wrangling over changes to conventions and the law to prevent a future leader from repeating his behavior.
A motion of no confidence in Morrison is under consideration as MPs push for a parliamentary inquiry into his actions in 2020 and 2021, revealed this week and criticized by his Liberal predecessor John Howard.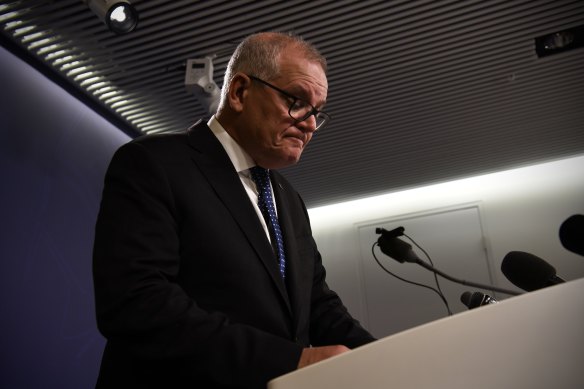 Green Party leader Adam Bandt yesterday took the first step towards a motion of no confidence by writing to House Speaker Milton Dick to ask him to refer the former Prime Minister's actions to the House Privileges Committee so that it can investigate what happened.
Bandt said Morrison's decision to keep the appointments secret meant he could disregard Parliament.
Labor MPs have privately endorsed this assessment, and some Liberals have acknowledged the potential danger to the former Prime Minister on the issue, as Prime Ministers and opposition leaders normally tell Parliament when people have been appointed to government departments.
Read the whole story here.
https://www.smh.com.au/national/australia-news-live-industrial-relations-debate-brews-after-unemployment-rate-hits-48-year-low-2022-nrl-grand-final-to-remain-in-sydney-20220818-p5bb0a.html?ref=rss&utm_medium=rss&utm_source=rss_national Scott Morrison's portfolio saga continues; NRL 2022 grand final stays in Sydney; Australia Unemployment Rate Hits 48-Year Low; WHO concedes COVID lockdowns 'political failure'; NSW flood buyback program promised