Schoolgirl rape victim tells of nightmares, flashbacks after 'monster' attack
A young girl who was raped by her schoolmate has told of the nightmares and flashbacks that have made her "a shell of who I used to be" as she described her attacker as a monster who belongs behind bars.
The girl told the children's court that the rape – at a weekend party in late November 2019 – shamed and irreversibly damaged her. "[I wish] We could go back in time and stay home for a movie instead of going to this stupid party," she said.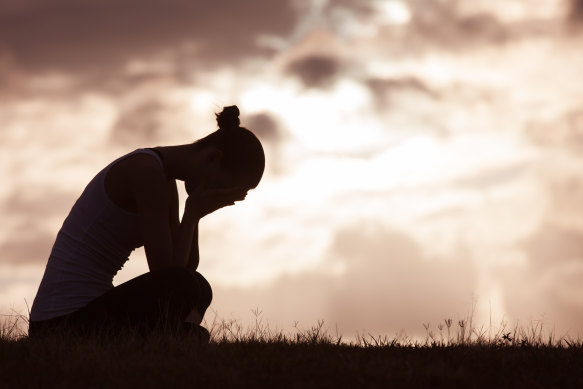 The boy, who cannot be identified for legal reasons, was found guilty in May of six counts of having sex without consent and one count of willful asphyxiation without permission. He will be sentenced on August 25.
At Wednesday's sentencing hearing, the court heard that an initially consensual act between two Katoomba High students became nonconsensual and involved multiple violations. The perpetrator showed no remorse and continued to uphold his not guilty plea.
His attorney, pleading for a non-custodial sentence, said the boy had a job, a steady girlfriend and no evidence of psychopathology or any pre-existing personality disorders. He wanted to study music and join the Air Force.
He also said the rape happened on a mattress in a living room, the girl had her phone, there were people around, and the perpetrator didn't invite her to the party. "There was no power imbalance," he said. "I notice that they were the same age."
But in her victim impact statement – read in the presence of her rapist – the girl described how she had struggled every day since it happened. "You moved on with your life without the consequences of rape," she said.
"I will never recover from what you did. But I still choose not to end it all every day and live the best life I can for myself, despite your cruelty."
She said the boy's little sisters deserved better. "It hurts me that they know you're the man they probably looked up to and the reality of the monster you are." Her mother had to hold her while she sobbed and her father had to hold her awaken from their nightmares.
https://www.smh.com.au/national/nsw/schoolgirl-rape-victim-tells-of-nightmares-flashbacks-after-attack-by-monster-20220810-p5b8tg.html?ref=rss&utm_medium=rss&utm_source=rss_national_nsw Schoolgirl rape victim tells of nightmares, flashbacks after 'monster' attack