School attendance has collapsed. And not just because of COVID
In high school, that number dropped to 36 percent, the data showed — nearly 20 percentage points lower than the 2021 attendance rate of 55.4 percent of children who attended class regularly.
An increase in disease and widespread flooding, which forced school closures, caused the sharp decline in student enrollment at the highest levels.
Loading
Attendance rates also fell to their lowest in private schools, with only 57.1 percent of elementary school students attending school more than 90 percent of the time. For private students in the 7th to 10th grades it was 52 percent.
Of Catholic elementary school students, 55.4 percent attended school more than 90 percent of the time, and 44.4 percent of Catholic high school students attended school more than 90 percent of the time.
Lobby group Independent Schools Australia told a parliamentary inquiry into the rise in truancy in December that teachers are offering students "shorter school days and longer breaks" to at least get students to show themselves.
"Learning from home has become popular for some students following the COVID-19 lockdowns. Independent schools report that some families are now expecting schools to offer online learning opportunities for their child experiencing truancy," the filing reads.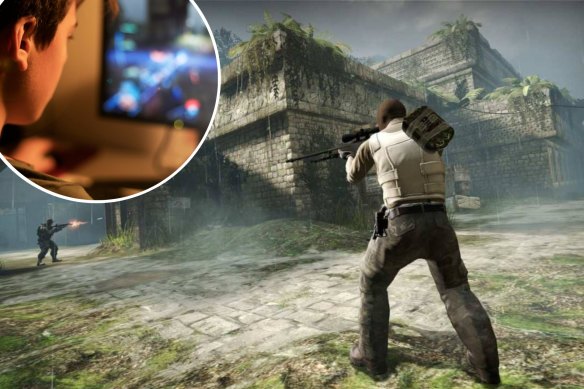 Carolyn Grantskalns, chief executive of Independent Schools Australia, said she knew anecdotally private schools were making adjustments to increase enrolments.
"Supporting students' transition back to full-time education is an issue that schools take very seriously," she said.
Psychologist and President of the NSW Parents' Council Rose Cantali said she had worked with dozens of pupils whose principals had allowed pupils to attend school later in the day.
"Schools have them come at 10 or 11 – they think it's in the child's best interest," she said.
She said that only for a short time is it possible to give students a late start. "For some it doesn't work, for others it does; It gives kids more of an idea of ​​what they can get away with," she said.
She also noted that the number of homeschooling families doubled in just four years, from 5,698 in 2018 to 12,149 last year. This could be worrying as not every child and parent was cut out for it.
"Sometimes I've found that it's not in the child's best interest," she said.
Loading
NSW Secondary Principals' Council Deputy President Christine Del Gallo said the problem of students staying up late with devices was developing well before the pandemic.
"On social media, there are a lot of kids in their bedrooms until the early hours," she said.
"COVID didn't cause this, it happened before COVID, it continues to be an issue for some students how they manage their phones."
The Diocese of Parramatta, which has 80 Catholic schools in western Sydney, has a dedicated interdisciplinary care team of psychologists, social workers, subject teachers and family liaison officers to find ways to get children back into classrooms – including transporting students to School.
"This includes working with families to identify barriers to school attendance and making appropriate adjustments to student learning to support engagement," a spokeswoman said.
"In some cases, the team supports families by taking students to school."
A spokesman for the NSW Department of Education said it also had a home school liaison scheme.
"Program staff work with school staff, the student and their family to improve participation," he said.
The Morning Edition Newsletter is our guide to the day's most important and interesting stories, analysis and insights. Login here.
https://www.smh.com.au/national/nsw/school-attendance-has-plummeted-and-it-s-not-just-because-of-covid-20230119-p5cdyl.html?ref=rss&utm_medium=rss&utm_source=rss_national_nsw School attendance has collapsed. And not just because of COVID