Scammers target young job seekers with promises of get-rich-quick schemes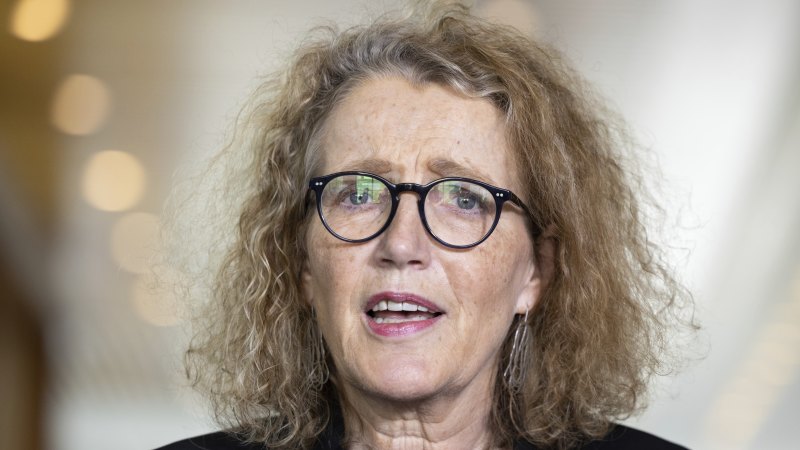 Scammers often demand payment in exchange for a guaranteed income. They pretend to be hiring on behalf of well-known companies and online shopping platforms and pretend to be well-known recruitment agencies.
"In the final months of 2022 we have seen a significant increase in reports and losses related to recruitment fraud and we are concerned that these scammers will continue to step up their efforts as people look for work in the new year," Ms Rickard said .
Loading
"With many Australians looking to make the most of a highly competitive job market, we urge job seekers to be wary of opportunities that seem too good to be true. Never make a payment or upfront investment to secure a job. If you think you have been scammed, contact your bank or financial institution immediately."
The ACCC advised young job seekers to stop and take their time before giving any money or personal information. They should also think and ask themselves if the message or call could be fake and protect themselves by acting quickly "if something feels wrong". They are encouraged to contact their bank and report Scamwatch Scams.
ACCC tips to protect yourself from hiring fraud:
Never send money or give out your personal information, credit card, online bank, or cryptocurrency account details to anyone you don't know, especially if you've only met them online, by email, or by phone.
Avoid agreements that require prepayment via bank transfer, PayID, or cryptocurrency like Bitcoin. It is rare to get back money sent this way.
Be suspicious if you are offered the job without an interview or discussion of your experience, suitability and credentials.
Be wary of recruiters who contact you through encrypted messaging platforms like WhatsApp, Signal or Telegram. These platforms are often used by scammers.
Know who you are dealing with. Find out about the recruiter and the company or individual offering the position. Contact the recruitment agency using phone numbers obtained from an independent internet search.
Don't be pressured into taking quick action. With a legitimate offer, you don't have to make up your mind right away. If the offer sounds too good to be true, it probably is.
Don't assume the legitimacy of a job ad just because it appears on a trusted platform or website – scammers also post fake ads. If you come across a scammer, report them to the platform or agency.
Do not accept payments or bonuses to recruit others into a program.
Do not transfer money, make purchases, or receive packages on behalf of someone else. You could commit an offense such as money laundering.
Protect your personal information. Only provide your information to reputable recruitment companies and make sure you understand their privacy policies. Be careful how much personal information you include in your resume, such as: B. Your home address or your date of birth.
Remember to update passwords for your online accounts regularly and use strong passwords or passphrases.
The Morning Edition Newsletter is our guide to the day's most important and interesting stories, analysis and insights. Sign up here.
https://www.smh.com.au/business/consumer-affairs/scammers-prey-on-young-jobseekers-with-get-rich-quick-promises-20230103-p5ca56.html?ref=rss&utm_medium=rss&utm_source=rss_business Scammers target young job seekers with promises of get-rich-quick schemes