Sally Rugg claims Monique Ryan fired her for refusing to work overtime
Activist Sally Rugg claims the blue-green independent Dr. Monique Ryan tried to fire her as her chief of staff after just six months for refusing to work "unreasonable" hours.
Rugg, the former head of Change.org and a veteran activist on socially progressive issues, has filed a lawsuit in federal court against Ryan and the Commonwealth of Australia, trying to stop the latter from sacking her after a dispute over working hours.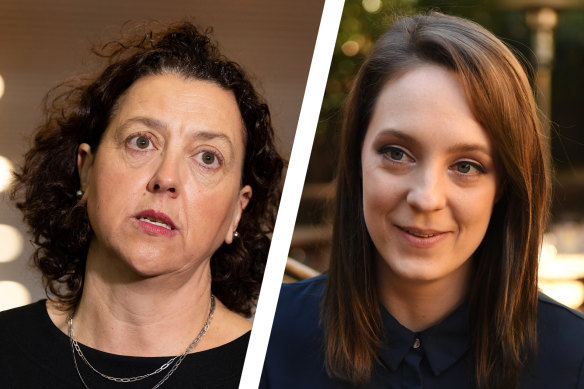 Rugg was recruited by Ryan in July after the Kooyong Independent won former Liberal Treasurer Josh Frydenberg in the election after Ryan campaigned on pro-climate and political integrity platforms.
In court documents filed in federal court, Rugg alleges the first defendant in the lawsuit — listed as Commonwealth — denied her the right in the workplace to work "extra hours that were unreasonable," resulting in the Commonwealth "itself involved in hostile behavior in the workplace".
Rugg wants a court to find that the Commonwealth violated the Fair Work Act by dismissing her, effective January 31, for "exercising a workplace right, which is to lodge complaints and inquiries relating to her employment." .
Loading
Rugg – represented by high-profile Labor lawyer Josh Bernstein – alleges in the documents that Ryan was the "key player" in the above allegations and is asking for an injunction to prevent Ryan from terminating her employment.
While MPs' staff work for them, their employment is technically subordinate to the Ministry of Finance.
Rugg's attorneys, from the Maurice Blackburn law firm, declined to comment but confirmed she was still employed by Ryan.
https://www.smh.com.au/politics/federal/sally-rugg-claims-monique-ryan-sacked-her-for-refusing-to-work-unreasonable-hours-20230131-p5cgqg.html?ref=rss&utm_medium=rss&utm_source=rss_politics_federal Sally Rugg claims Monique Ryan fired her for refusing to work overtime