Sally Noonan announced as the new Managing Director and Co-CEO of Melbourne Theater Company.
Born in the Hunter Valley and currently based in England, Noonan is in the process of relocating to Victoria and on 3 will become CEO Martina Murray.
"I've never worked in Melbourne. And that's part of the attraction, to be honest," says Noonan.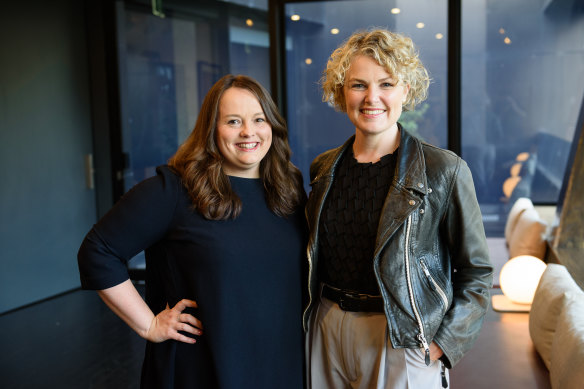 Noonan takes on the role of Virginia Lovett, who left in late 2022 to head up the performing arts program at the University of Melbourne.
After a long and extremely competitive recruitment process, Sarks said Noonan's curiosity about the Melbourne Theater Company and her broad experience made her a standout. "That combination really made her the perfect candidate," says Sarks.
Noonan joins MTC amid a stellar start to the company's 2023 season and just in time for its 70th anniversary.
The company is now two shows into Sarks' first full program as Artistic Director, and the season has started strong. Sundaywhich premiered in January, broke the company's record for "the highest day sold by a new Australian work after opening" and has extended its run. primafaciewhich launched earlier this month is completely sold out.
As Noonan says, the company builds a small world with every show, but they're also working to build something bigger.
It highlights the strong history of the company. "I think it's kind of a model for the state theater companies…it has a really loyal audience," she says.
"What's going to be really critical going forward is building on that audience… to tell really compelling stories and engage people in the conversation."
Loading
"I look forward to working with [Sarks] because it feels like we're pretty much in agreement on the things that we think would be great for the next chapter of Melbourne Theater Company."
Sarks agrees: "I think the main thing Sally and I agree on is that theater is for everyone – and that our job is to create the work that is then accessible and exciting for everyone.
"I'm really looking forward to these big conversations about the future and what's possible, you know, these really bold, big ideas. They are the things I look forward to the most."
A cultural guide to going out and making love in the city. Sign up for our Culture Fix newsletter here.
https://www.smh.com.au/culture/theatre/that-s-part-of-the-attraction-outsider-appointed-as-mtc-s-new-chief-20230220-p5clsa.html?ref=rss&utm_medium=rss&utm_source=rss_culture Sally Noonan announced as the new Managing Director and Co-CEO of Melbourne Theater Company.