Rose Jackson slams Bayside Council over housing deadlock
"While the panel understands the need for affordable and social housing, this is a strategically important district that requires a reasonable level of research to enable master planning," the report said.
During the debate, Labor Council member Bill Saravinovski said there was "an urgent need for social housing" but the proposal did not provide for enough public units and the real beneficiary was the developer.
Labor Mayor Christina Curry said it was important these sites were not planned in isolation. "The LEP [local environment plan] is a certain height for a reason. "A doubling is extreme in my personal opinion," she said during the Council debate.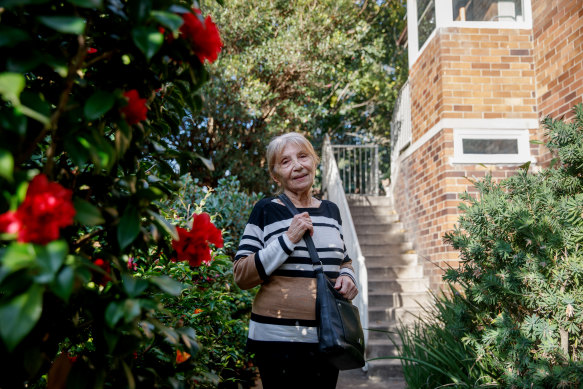 Curry told it later herald Your local council did a lot to promote affordable housing. "But the Council believes decisions need to be taken holistically. You have to look at the environment, you have to look at the planning controls to make sure it's the right development in the right area."
Lena Borg, who has lived in the affected district for the last 22 of her 77 years, said she had heard rumors of a possible clean-up. She didn't feel like moving, even temporarily. "I'm happy here, I've lived here for so long," she said. "[It] will take forever, I may not be alive anymore."
Manny Bustamante, 27, didn't think more living space nearby would benefit his family-run Chilean cafe Pochito on Botany Road.
"It gets very tight here," he said. "It's a combination of everywhere in Sydney, in the inner west, it's just too dense and it comes with traffic and things like that."
Consultancy firm FPD Planning produced a 70-page report for the LAHC supporting the development, and Director Michael File told councilors there was an insatiable demand for public housing and the supply was far from enough.
Loading
"We've heard a lot in the media about the housing crisis and the calls for more public housing and more private housing," he said. "I think this is a prime site for redevelopment, and if not now, then when?" When will the master plan be completed and when will this proposal move forward? We can see no obstacle to both happening in parallel."
The Morning Edition newsletter is our guide to the day's most important and interesting stories, analysis and insights. Login here.