Roman describes Indonesian history
STORY
Indonesia in Exile: How Pramoedya's Buru Quartet Killed a Dictatorship
Max Lane
Penguin, $34.99
In the second week of January, Indonesian President Joko Widodo expressed his deep regret at the country's dark history of human rights abuses, including notably one of the worst atrocities of the 20 and imprisonment of hundreds of thousands of others.
His speech was seen as a significant step in coming to terms with the horrific crimes that have plagued Indonesia in the decades since, though surviving victims of the purge have questioned its worth without acknowledging the role the armed forces played in it.
The renewed attention to the mass killings is certainly good timing for Max Lane, whose new book about revered Indonesian writer Pramoedya Ananta Toer, who died in 2006, inevitably delves into the brutality that Suharto's New Order hatched.
During his 14-year captivity on the remote island of Buru, Pramoedya produced six historical novels, including the so-called Buru Quartetthe first of which The earth of mankindwas synced from The Washington Post as Indonesian Iliad.
Set under Dutch rule during a period of emerging anti-colonialism, the books were gradually banned after their publication after Pramoedya's release in 1979, not least, Lane posits, for challenging the repressive Suharto regime's narrative of national awakening posed and posed a threat to his own power.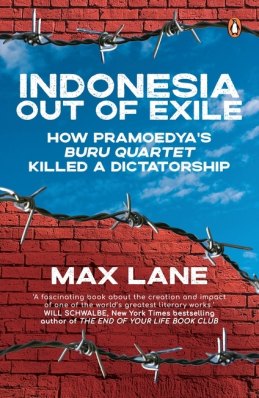 A longtime lover of our sprawling neighbor to the north, Lane has a personal connection to the history of Pramoedya. As a 30-year-old mid-level diplomat at the Australian Embassy in Jakarta in 1980, he was the key to The earth of mankind and its sequels reach a worldwide audience and translate them into English at night in his spare time.
It was a post that earned him a ticket home on orders from the ambassador, dissatisfied with the actions of one of his associates on an issue so sensitive to Suharto and his cronies. But while it didn't impress his boss, readers are reaping the rewards of Lane's friendship with the late Pramoedya and two other political prisoners, Hasjim Rachman and Joesoef Isak, who set up a company to publish the books in defiance of authorities.
https://www.smh.com.au/culture/books/how-a-political-prisoner-s-novels-gave-indonesia-a-sense-of-history-20230220-p5clwq.html?ref=rss&utm_medium=rss&utm_source=rss_culture Roman describes Indonesian history