Rob Stokes says drop high-rise for 'soft density'
Sydney should move away from high-rise housing around transport hubs and adopt a "soft density" of terraced houses, townhouses and low-mid units, says recently deceased Cities and Infrastructure Minister Rob Stokes.
Stokes, also a former planning secretary, will use a public speaking engagement on Tuesday to criticize what he calls "hard-density" suburban high-rise corridors – a planning policy he says is being imposed on the city because it restricts public access shame in some places.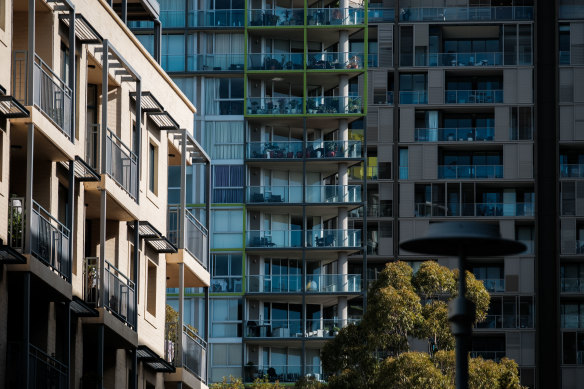 "Hard density is not imposed on Sydney by public consensus, but because it is structurally and politically simpler," Stokes will say. "The logic is clear – it's better to have acute, localized resistance to very high density in a few places than a broad wave of political opposition to urban change everywhere."
Stokes says that enabling medium-density development in virtually every suburb offers a better balance between more efficient use of space and preserving the character of existing neighborhoods.
Stokes will tell his audience that a shift to mid-density, including suburban subdivisions, could positively disrupt market structures and increase competition by making it easier for small players – like parent and father investors – to become developers, rather than often just large real estate companies controlled by foreign interests.
He says softer density over larger areas would avoid the "negative social consequences" of high-rise buildings, namely loneliness and social exclusion caused by security checkpoints and concierge desks.
Stokes also questions whether high-density housing is better for the environment, saying large apartment complexes create shadows, exacerbate the heat island effect and face "many technical and regulatory constraints on renewable energy use."
Stokes, who retired from politics in the recent election, is delivering the Paul Reid 2023 Utzon Lecture at the University of NSW, Paddington. The series was created by the family of the late Danish architect Jorn Utzon, designer of the Sydney Opera House.