Rising rates of physical violence are the trigger for almost half of school closures in NSW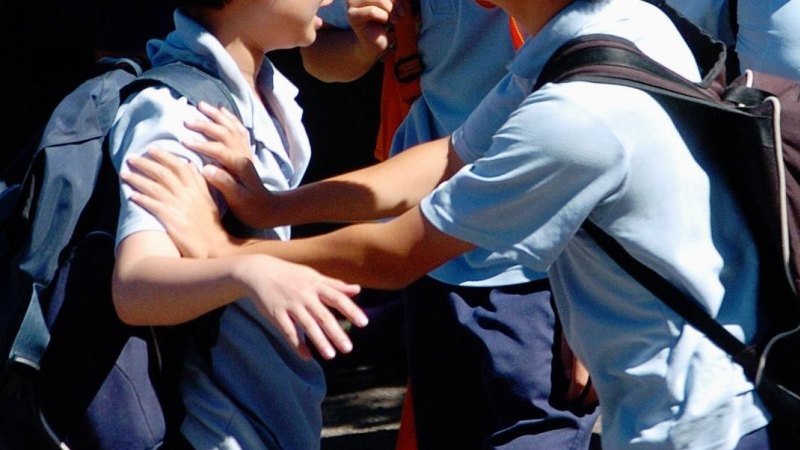 "Nobody wants children with disabilities and First Nation children to be over-represented in the suspension statistic. But [the behaviour policy] was conducted in a manner that stripped teachers of the authority to appropriately administer discipline in the classrooms. I can't hear or react to that," Car said.
"We are not giving our schools the tools to deal with behavior [problems]and we need to make sure the government doesn't make managing the schools more difficult."
The latest NSW Department of Education report finds that in the first half of 2022, due to influenza, flooding and COVID-19, there have been large fluctuations in attendance, potentially having a positive impact on reducing suspensions.
About 19,000 students received a brief three-day suspension, including about 850 kindergarten through second grade students, a slight decrease from the same time last year.
About half of all sanctions affected students with a disability in the first six months of 2022, with about 7.7 percent of students with a disability being suspended. Indigenous students were also disproportionately suspended, with nearly 9 percent of Indigenous students being sent home from school.
About 45 percent of long suspensions were for physical violence; 35 percent for persistent misconduct; 7 percent were in favor of possession or use of a suspected illegal substance; and 7 percent for serious criminal conduct related to the school. About 4 percent were for the use or possession of a weapon, firearm, or knife.
"We have to make sure that the government doesn't make it difficult for the schools to be managed."

Secretary of Education Prue Carr
Students in the Northwest state had the highest suspension rate, with one in 20 students being expelled from school. It stands in stark contrast to Sydney's northern suburbs – the only area where less than 1 per cent of students have been suspended – with one in 200 students receiving a suspension.
In the first half of 2022, 79 students were expelled from public schools, a sharp decrease from more than 150 students five years ago.
Craig Petersen, President of the NSW Secondary Principals' Council, said schools were working hard to support pupils but there were "still too many pupils suspended from school".
Loading
"This data shows that a significant proportion of students are being suspended for physical violence and more needs to be done as it poses a threat to the safety of other students and staff."
He said a range of strategies employed by schools could have helped reduce misconduct, including a "positive behaviors for learning" policy that provides explicit guidelines on behavioral expectations.
NSW Teachers Federation Deputy President Henry Rajendra warned that under the new conduct policy, schools were reporting that bad behavior by students was becoming increasingly difficult to deal with.
"We are ready to work with the government on a new policy that protects the health and safety of students, teachers and support staff in schools," he said. "This policy must also restore and uphold the authority of principals and teachers to deal with misbehaving students, with such decisions being supported by the department."
The Morning Edition Newsletter is our guide to the day's most important and interesting stories, analysis and insights. Login here.