World
Rishi Sunak boasts of 'wiping out' funding from Britain's disadvantaged areas, firestorm ensues
London: Rishi Sunak insisted he is not out of the Conservative leadership competition in Britain after his campaign suffered another blow when video surfaced of him boasting about deliberately siphoning off funds from deprived urban areas during his time as Chancellor of the Exchequer to lead away.
In conversation with GB news Sunak, released late Friday, said he had spoken to thousands of party members over the past few days and that the contest is closer than suggested by a bombastic YouGov poll on Tuesday, which found his rival Liz Truss by a huge margin of 34 points against Tory members.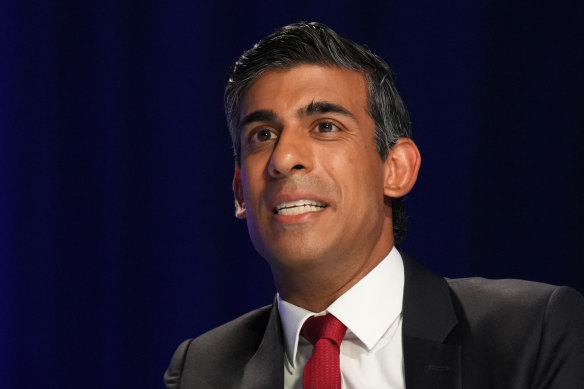 "I get a really positive reception wherever I go and I enjoy having these conversations with our members," Sunak said, adding, "I think the race is closer than the papers might make it appear."
But Sunak's campaign spent Friday on the backfoot as he faced widespread criticism for his comments about withdrawing government funding for deprived urban areas.
The comments appeared to run counter to the Tory's campaign pledge to "upgrade" less prosperous areas of the country, including northern England and the Midlands, on the premise that more prosperous areas in the south-east have enjoyed the economic loot for too long. Sunak was then speaking to a group of Tory activists in Royal Tunbridge Wells, south-east London.
"I've managed to change the funding formulas to ensure areas like this get the funding they deserve," Sunak said in the video. The new statesman, which released the footage, said it was shot on July 29. "We inherited a number of formulas from the Labor Party that pushed all funding into deprived urban areas and had to be reversed. I started working to undo that."
A traditional Conservative stronghold, Tunbridge Wells is a relatively prosperous seat in south-east England, although there are some disadvantaged areas.
"That's one of the strangest – and stupidest – things I've ever heard from a politician," Conservative Secretary Zac Goldsmith said on Twitter.
https://www.smh.com.au/world/europe/rishi-sunak-boasts-of-undoing-funding-from-britain-s-deprived-areas-firestorm-follows-20220806-p5b7r7.html?ref=rss&utm_medium=rss&utm_source=rss_world Rishi Sunak boasts of 'wiping out' funding from Britain's disadvantaged areas, firestorm ensues