Rex Airlines ups Qantas stakes in fly-in fly-out market
Regional Express has completed the acquisition of fly-in fly-out operator National Jet Express (NJE), the regional arm of Cobham Aviation, for US$48 million, while Qantas' acquisition of FIFO competitor Alliance Australia on the Waiting for watchdog approval.
Rex CEO Lim Kim Hai has hinted that the company intends to overtake Alliance Australia as Australia's leading FIFO operator with "bold growth and transformation plans" from NJE.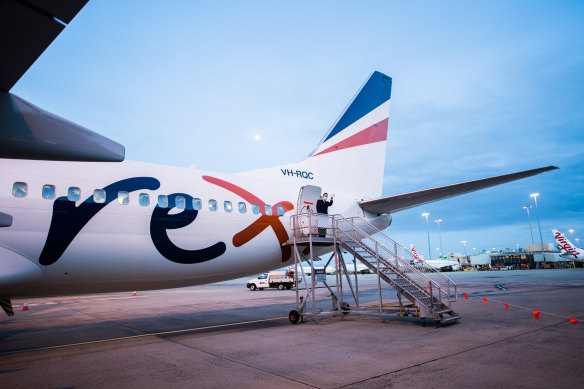 "Resource companies across Australia can now rely on a modern, comfortable and environmentally friendly fleet for their FIFO needs, rather than relying on 30-year-old Fokker 100 aircraft that are predominantly used by the other operators," said Lim.
Rex Airlines will lease two new aircraft to expand its fleet and has announced plans to expand specifically to Queensland and the Northern Territory.
"We will continue to invest in new aircraft and technology to grow the business, particularly in Queensland where resource companies have faced serious capacity and reliability issues in recent years," Lim said.
Loading
Meanwhile, Qantas' proposed $614 million acquisition of Alliance Australia was put on hold for months after Australia's Competition and Consumer Commission (ACCC) expressed preliminary concerns about reduced competition.
"We are concerned that this proposed acquisition is likely to significantly reduce competition for air services to and from regional and outlying areas in Queensland and Western Australia for corporate customers," ACCC Chair Gina Cass-Gottlieb said in mid-August.
The ACCC gave Rex the green light to purchase NJE less than two weeks after the original announcement.
https://www.smh.com.au/business/companies/rex-airlines-ups-the-ante-on-qantas-in-fly-in-fly-out-market-20220930-p5bmby.html?ref=rss&utm_medium=rss&utm_source=rss_business Rex Airlines ups Qantas stakes in fly-in fly-out market