Reward for missing person in Niamh Maye: $250,000
Today would have been Niamh Maye's 40th birthday. Instead, police have offered a $250,000 reward for information leading to her disappearance 21 years ago.
Maye was 18 at the time and had spent her first year at school picking fruit at Batlow, near Tumut in southern New South Wales. She was last seen on March 30, 2002 near Jingellic on the New South Wales/Victoria border and has not been seen or heard from since. The police assume that it was someone else's fault.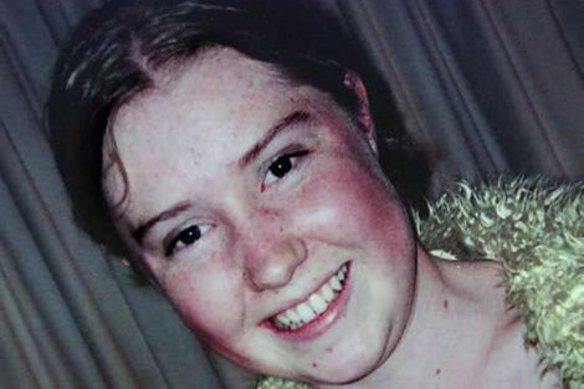 Maye grew up in a large Armidale family and her parents, Anne and Brian, have made more than ten journeys from Armidale to Tumut in a desperate search for their daughter.
On March 27, 2002, Maye called her older sister, Fionnuala Haggerty, from a phone booth and told her that the bus she had reserved was already sold out, so she booked the next available ticket on Easter Sunday (March 31, 2002). Maye never made it onto that bus.
Loading
Traveling with other fruit pickers on March 29 for camping, Maye drove to the Jingellic campground in a black 1969 Holden hearse with two men, Jason "Jack" Nicklason and Garth Gemmell.
Nicklason agreed to drive Maye back to Batlow the next morning and they were seen leaving between 10 and 11am on March 31 when a friend showed up to wave them off. Maye didn't arrive.
Nicklason had claimed to have dropped Maye off near Tumut and six months later he was in prison for raping a 19-year-old woman. Nicklason later took his own life outside Brisbane Police Headquarters.
Investigations continued and an investigation was launched in 2012. The court found that Maye "died on or about March 30, possibly March 21, 2002, and that her death occurred somewhere in the vicinity of Tumut."