Refugee hiding on northern beaches for 30 years allowed to stay in Australia
Desic turned himself in to police in September 2021 when the pandemic left him without his home and much of his meager income. He was sent to prison to serve the remaining 19 months of his sentence, plus an additional two months to escape.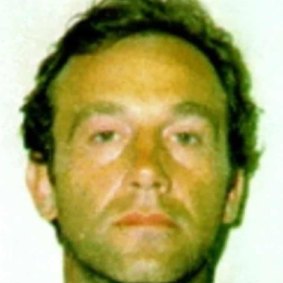 He was released in the closing days of last year but was taken straight to Villawood immigration detention center.
Under Australian law, non-citizens who have spent more than 12 months in prison have their visas revoked. However, the Minister can act at his own discretion when considering the risk someone poses to Australians and the problems the person could face if sent home.
Desic's legal team asked the NSW government for clemency, which they refused. However, the appeal to the federal authorities to exercise their discretion was granted. His friends supported his release, and a Go Fund Me page raised tens of thousands of dollars.
The 65-year-old came to Australia in the 1980s, encouraged by a distant relative. After a brief marriage, he became a resident. He spent some time on the northern beaches and then moved to Kempsey on the north NSW coast. There he was arrested for growing and possessing cannabis and sentenced to three and a half years in the notorious Goulburn Prison.
Loading
In mid-sentence, Desic's thoughts turned to escape. It wasn't jail that bothered him, Matthewson said, but the thought of what might come next if he were sent back to war-torn Croatia, where men his age were dying on the front lines.
His plan was to escape through the barred window. He practiced falling and rolling off the top bunk. He also ran around the yard and worked on his stamina.
Desic stole a hacksaw and bolt cutters, and when the wind and rain were strong enough to drown out the noise, he hung from the top of the window with one arm and sawed the pole with the other. Eventually he was able to pull the pole down and climb through. He slid down the windowsill and fell two stories, rolling on impact to avoid injury.
He lived in the bushes, blackening his prison green jumpsuit with mud and charcoal to camouflage himself. After a few chilly days, he stuck his thumb out by the side of the highway and the first car picked him up. It went to Avalon.
He kept to himself for decades, only telling a trusted friend about his past.
Our breaking news alert will notify you of important breaking news when it happens. get it here.
https://www.smh.com.au/national/nsw/fugitive-who-hid-on-northern-beaches-for-30-years-allowed-to-stay-in-australia-20230206-p5cid6.html?ref=rss&utm_medium=rss&utm_source=rss_national_nsw Refugee hiding on northern beaches for 30 years allowed to stay in Australia