Randwick City Council is trying to block 800 new homes outside its borders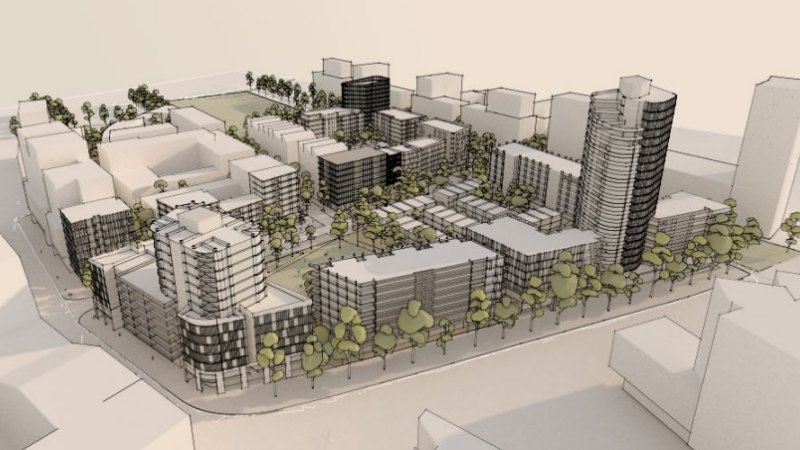 The Council said in its report: "While this draft planning proposal does not result in an increase in density (footprint), it contributes to an already unsatisfactory traffic impact situation in the Randwick LGA."
At a meeting last week, city councilors unanimously approved the proposal to the City of Sydney. Liberal Councilor Andrew Hay called the proposal a "massive overdevelopment in Zetland".
Loading
"This proposal must be stopped," said Labor Councilor Alexandra Luxford. "The fight isn't over yet, we still have an option up our sleeve that I will pursue if we don't get the results we want."
The City of Sydney has approved the plan as the best outcome for the site. It says the tower's height will match that already built along South Dowling Street and the revised configuration will provide more sunlight to a new park included in the development.
The project also includes a 130-seat day care center, a supermarket and other retail outlets, as well as new streets and public spaces. It is located in the southeast corner of the Green Square urban regeneration area, which is expected to grow to 32,000 homes and 60,000 to 70,000 residents by 2036.
The City of Sydney is currently considering public submissions, including those from Randwick Council, before making a final decision. "The changes proposed by the city will not affect the development or density of the site," the statement said.
Loading
The Rosebery Residents Action Group, led by union organizer and local resident Wayne Moody, will hold a public meeting on the project next week. Luxford said state and federal MPs are expected to attend.
Randwick Council has a strained relationship with Meriton over the developer's long-held plans to construct 1,900 apartments in buildings up to 17 stories in Little Bay.
The council wants to stick to a previously approved plan for 450 units.
The Morning Edition newsletter is our guide to the day's most important and interesting stories, analysis and insights. Login here.